Straddling the border of classic and contemporary, Smocked Polka Dot designerAshley Hensley has the unique ability to please a genteel grandma and a metropolitan mom.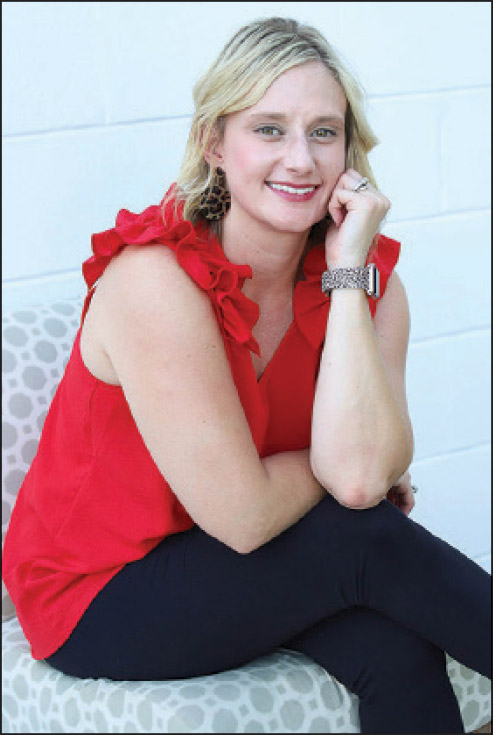 Straddling the border of classic and contemporary, Smocked Polka Dot designerAshley Hensley has the unique ability to please a genteel grandma and a metropolitan mom. Drawing inspiration from her traditional wardrobe as a child and fusing it with her experiences as a mother of three, Hensley offers timeless silhouettes like bishop dresses, aprons and bloomer sets in updated fabrics, prints and colors.
"You'd be surprised how much you can do with traditional smocked clothing," Hensley says, citing fun ways she incorporates classic details such as gingham, stripes, ruffles and bows. "Smocked Polka Dot is a constant adventure in making each collection more creative than the last."
Successfully selling direct-to-consumer for five years, Hensley is now looking to expand Smocked Polka Dot's distribution beginning next spring to retailers nationwide. "My plan has always been to learn the ropes and build a strong foundation before expanding into wholesale," she says, adding that Smocked Polka Dot has grown a social media following of nearly 20,000 fans to date. "With such positive feedback from customers—and even some requests from retailers—I feel very ready to take that next step."
Loaded with personality, the Spring '20 collection uses playful polka dots and animal-themed prints to accent an assortment of pastels, knits and soft florals in sizes 3 months to 8 years. The brand has also expanded its boys' offerings to include polos, Henleys and baseball tees up to size 10. "I want to capture the attention of moms with older boys who don't want smocking," Hensley says.
What's more, Hensley is developing several exclusive designs available for select retailers. "When I decided to step into wholesale, I knew I'd need to offer something special to my customers," she says. The designer even removed her most popular baby bundle gift set from the brand's website, so it could be exclusively sold by her partners. "When it comes to business, especially retail, it's all about team," Hensley says. "If everyone puts in 110 percent, that's how we'll all succeed!"
What's your all-time favorite Smocked Polka Dot design? Our twirl dresses because my daughter loves them so much. It's so fun to watch her put one on and pretend she's a ballerina. I also love our rosebud smocked bishop dress with seed pearl details. It's quite beautiful.
Who is a designer you admire? I've always loved Coco Chanel because of that classy and timeless little black dress. She once said, 'Luxury must be comfortable, otherwise it's not luxury.' I keep that in mind when designing clothes, especially when my customers are children who certainly won't put up with itchy material. The minute they start fussing, it's game over.
What do you love most about being a designer? I will get messages from customers, or they'll post photos on our Facebook page of their kids in our clothes, especially for Christmas or birthdays. Hearing customers so grateful for one of my designs that helped make a special day in their lives even more
so will never get old. It's a feeling beyond
words.
What's next on your to-do list? Quite a bit! I recently started the Seecaas Hope Adoption Foundation where we donate
$1 of every purchase to help parents
struggling with adoption fees. My two youngest children are adopted, so I understand what a huge roadblock finances can be. If my designs could help wave those fees for even two or three families a year, that would be incredible. I'm even coming out with a women's shoe line soon to help raise more money for the cause—and offer the moms who shop Smocked Polka Dot a little something for themselves!   
What advice do you have for someone who wants to become a designer? Follow your heart. I was a psychology major who started a family and fell in love with the children's fashion industry. I had no idea becoming a designer was in the cards for me, but everything just fell into place from always trusting my gut and doing what I enjoy. Some days will be tough, but remember to keep fighting. And most of all, have fun!