Fifteen years have passed since Sophie Albou, fashion designer and graduate of the French Fashion Institute, presented her first-ever professional collection. She went against the grain of the times, producing a men's line that was retro, colorful and fresh against the grungy backdrop of the '90s. It was a huge success, and from that point […]
Spanish Reign
Mayoral jumps the pond.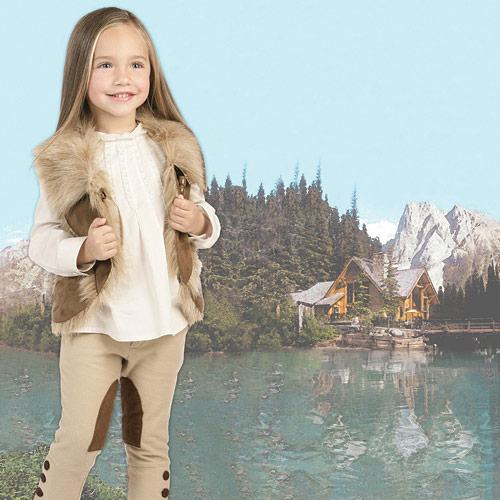 Parisian Prowess
Little Paul & Joe sparkles for Fall '11.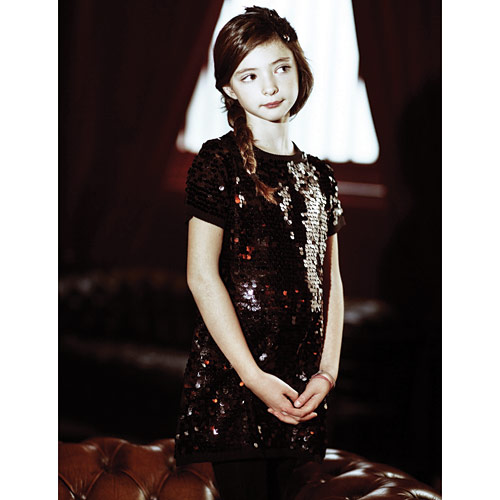 Fifteen years have passed since Sophie Albou, fashion designer and graduate of the French Fashion Institute, presented her first-ever professional collection. She went against the grain of the times, producing a men's line that was retro, colorful and fresh against the grungy backdrop of the '90s. It was a huge success, and from that point forward, the Paul & Joe brand grew and grew—adding womenswear and junior lines as well as a kids' collection, Little Paul & Joe.
When Albou launched Little Paul & Joe in 2007, she tapped the same suppliers and manufacturers that make the adult line, and it just didn't work, says Julien Haggiag, vice president of retail accounts. "She [Albou] learned that to go into the kids' business, you need to have factories that specialize in kids' manufacturing," he says.
Little Paul & Joe kids' collection is designed for ages 4 to 12 and primarily features takedowns of the brand's best-selling adult styles. The fall collection pulls together fragments of menswear and retro styling with a rough-and-tumble rocker edge. Mini tuxedo dresses for girls and tight tweed jackets for boys front the menswear trend, while varsity letter jackets, graphic baseball and Henley-style tees lead the retro look. Prints and capes, two of Albou's favorites at the moment, are also prominent parts of the fall line. "You can see that it's becoming sophisticated and that's really what Sophie likes to see for kids," Haggiag says. Little Paul & Joe wholesales from $35 to $120. For more information, visit www.paulandjoe.com.
Spanish Reign
This year, Mayoral Group, the leading brand of childrenswear in Spain, celebrates its 70th anniversary as it makes its official debut into the U.S. market. Although Mayoral has shipped directly to stores in the U.S. for at least seven years, just last July it amped up its presence, establishing a sales and marketing division in the States. For U.S. buyers, the brand offers its baby and mini collections, fitting 3-to-24-month-olds and 1-to-8-year-olds, respectively. Outside of the U.S., the company also caters to newborns, as well as junior girls and boys ages 8 to 16.
Owned by the Dominguz family for all these years, Mayoral started as a socks and hosiery company during World War II and transitioned to children's outerwear in the '60s and '70s amidst a baby boom, says Adam Herman, director of Mayoral USA. Currently distributing kids' fashion to more than 50 countries around the world, Mayoral has doubled its business in the past five years alone.
Browsing the brand's display at Thread Showroom in New York, hangers are loaded with whimsical florals, hooded faux fur jackets and velvet shorts for girls. Boys' looks are decidedly motor club-inspired with spades of cargo pants, plaid and elbow patches.
Herman adds that the company name translates to "captain of the bullring," undeniably fitting for this children's fashion powerhouse now pleasing crowds Stateside. The Fall '11 wholesale prices range from $12 to $14. For more information, visit www.threadshowroom.com. —Meagan Walker