You don't have to cross the pond to pick up sophisticated Scandinavian children's wear anymore, thanks to the American debut of Charlotte Galsgaard's brand Wheat. The designer promises her brand—which spun off Wheat-USA in July—offers classic cuts, high-quality construction and loads of Danish-inspired design for kids 18 months to 14 years. "It's very Scandinavian, with […]
Wanderlust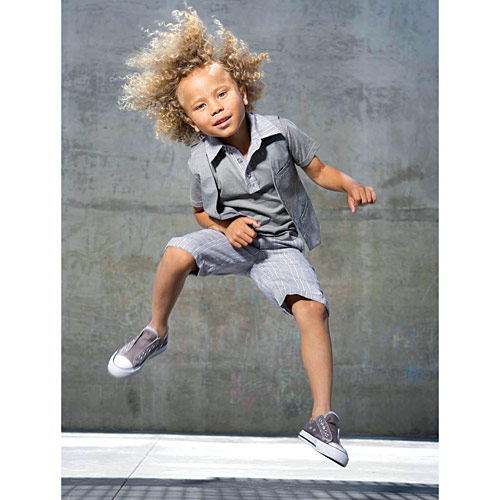 Cool It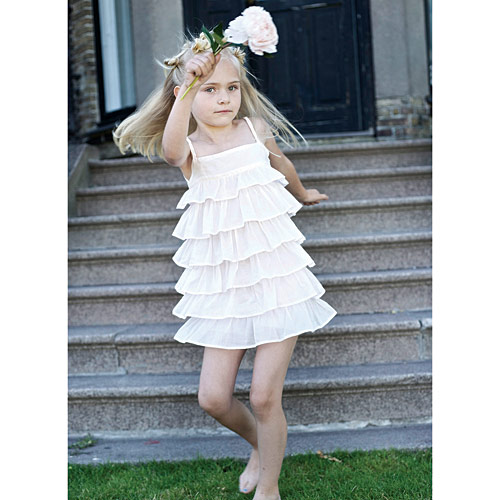 Cool It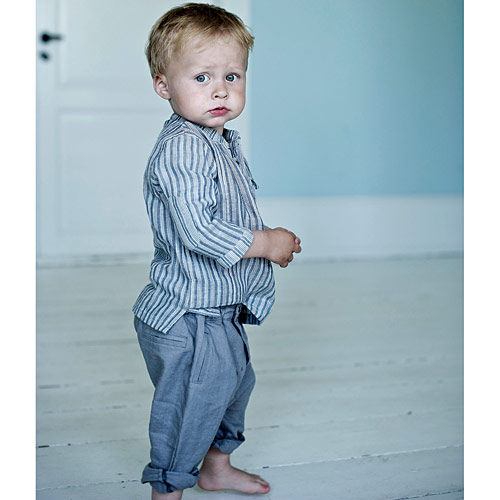 Wanderlust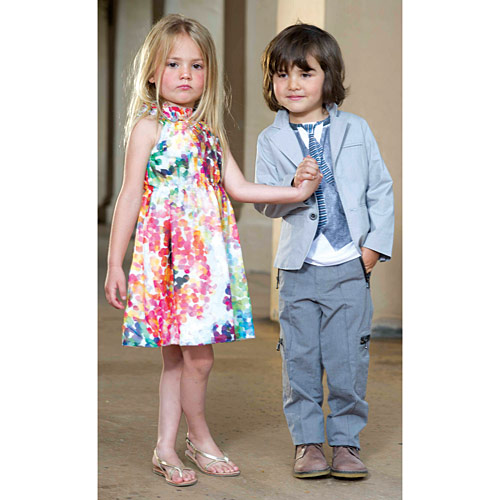 Cool It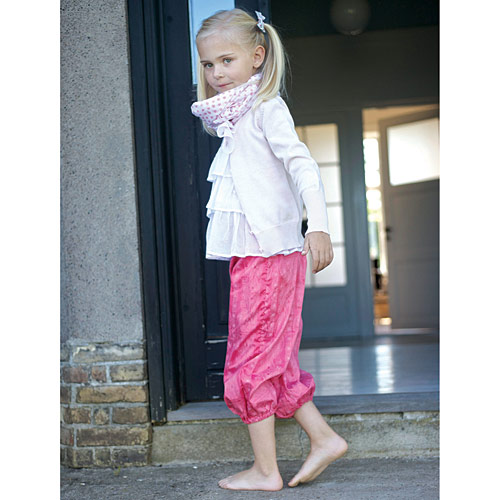 You don't have to cross the pond to pick up sophisticated Scandinavian children's wear anymore, thanks to the American debut of Charlotte Galsgaard's brand Wheat. The designer promises her brand—which spun off Wheat-USA in July—offers classic cuts, high-quality construction and loads of Danish-inspired design for kids 18 months to 14 years. "It's very Scandinavian, with a reference to our long, bright summer evenings and cold, snowy winters," she described.
Galsgaard has come a long way since she first started creating knitwear for babies 18 years ago as a hobby while working for the computer company Oracle. "When my first daughter was born, I decided to quit my job and follow my dream to go into fashion," she explained. In 2001, she and her husband launched Wheat at the Copenhagen Fashion Fair with a simple lineup of floral, striped and checked cotton prints. Since then, Wheat has built an impressive international following, with distribution in 11 different countries. "From the beginning, we wanted to make a brand where we didn't use synthetic materials but [rather] cotton, linen, silk and wool," said Galsgaard, who credits the brand's success to its premium fabrics and "exclusive look at a good price."
Icy blues, frozen whites and steel grays dominate the core collection's color scheme, but for Spring '11, the girls' line gets brightened with soft pastels and small floral prints on dresses, tunics, harem pants and skirts. Special washes and treatments on T-shirts and trousers put a fun, young twist on the boys' wear. The collection wholesales for $10 to $30. Call (410) 626-1512 or visit www.wheat-usa.com.
Wanderlust
Stylish young globetrotters are the audience that Sophie Jaworski had in mind when she launched Sierra Julian earlier this year. The luxury children's wear line—inspired by Jaworski's own travels—is aimed at tykes who are in "New York during the week, the Caribbean on the weekend and on to Rome the next week," the first-time designer explained.
Even wannabe world travelers will enjoy Sierra Julian's range of contemporary, grown-up designs—everything from a ruffled one-piece bathing suit for girls to a beige leather jacket for boys. The core collection has a nautical feel, with plenty of navy stripes and crisp whites, brass jacket buttons, and tees featuring boat wheels and regatta racing prints. For Spring '11, Jaworski has also concentrated on four geographic themes: In the New York grouping, neutral hues dominate, with silver silk dresses and gray pinstripe jackets. Ruffles and cotton tops in bright pinks and blues make up the Caribbean look, while shiny leopard-print skirts and camouflage jackets are mainstays of the Safari selection. The Rome collection offers Euro-chic looks via separates in cheery prints paired with classic white tops and skirts.
Jaworski is no stranger to sophisticated style and luxury lines. After growing up in Paris, she relocated to New York a decade ago to work as the U.S. retail manager for the French children's fashion brand Bonpoint, then moved on to oversee distributor Groupe Zannier's high-end labels. "What inspires me are beautiful places and beautiful fabrics," Jaworski said, noting her line—which caters to boys and girls from 6 months to 12 years—is filled with lace, silk and 100-percent Pima cotton. The collection wholesales for $35 to $40. Call (212) 359-9531 or visit www.sierrajulian.com. —Audrey Goodson