Nella Pima raises the bar on quality cotton goods.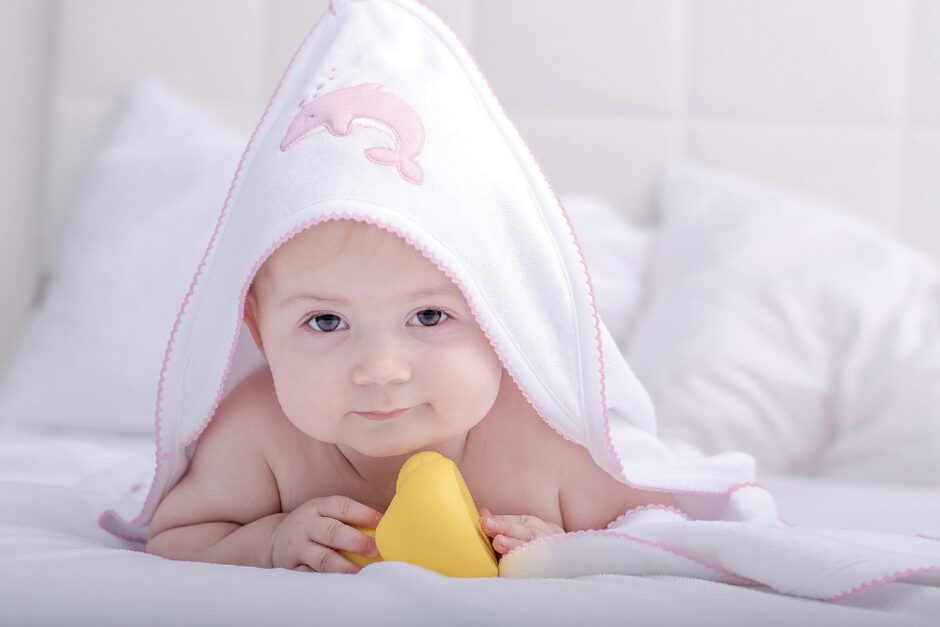 Hailing from a family of Peruvian cotton farmers, Marianella Monsalve always wanted to better promote the hard-working farmers and their exceptional cotton. But it wasn't until Monsalve started having grandkids—swathed in polyester and other synthetic fabrics—that she had a lightbulb moment. "No one appreciated the kind of work it takes to grow cotton until they have the final product," she says. "I decided to create a baby line of Pima cotton to give children good, quality clothing."
True to form, Monsalve launched Nella Pima in 2016 with cotton sourced from top suppliers in her native country. "One of my goals is to keep quality at 100 percent," she says. "Children deserve the softness, durability, wonderful brightness and texture of Peruvian Pima cotton." The collection of layette, sleepwear and bibs (SRP $16-$60) features small animals and sailboats hand-stitched by local artisans from patterns drawn by a Peruvian designer. The brand also just introduced robes for moms, which match back to one-pieces and baby sacks.
Monsalve jokingly refers to the dash of Italian heritage in her Peruvian blood for Nella Pima's overall classic European aesthetic. For Fall '19, that translates to soft pastels and whites, delicate embroidery, French knot details and picot trimming. "I emulated the layette I was seeing in Europe," she says, adding, "The people at my factory wanted to kill me because I had three to five samples made to get the colors just right."
Monsalve reports a strong response from U.S. buyers, with many remarking on the design quality. Nella Pima is currently found at boutiques in California, Georgia and in the Northeast. The exec says the account list is growing steadily, including select department stores. "To be a part of Nella Pima is to be a family, from the farmers to the retailers to the customers," Monsalve says.