Goosewaddle hatches a variety of ultra-soft accessories.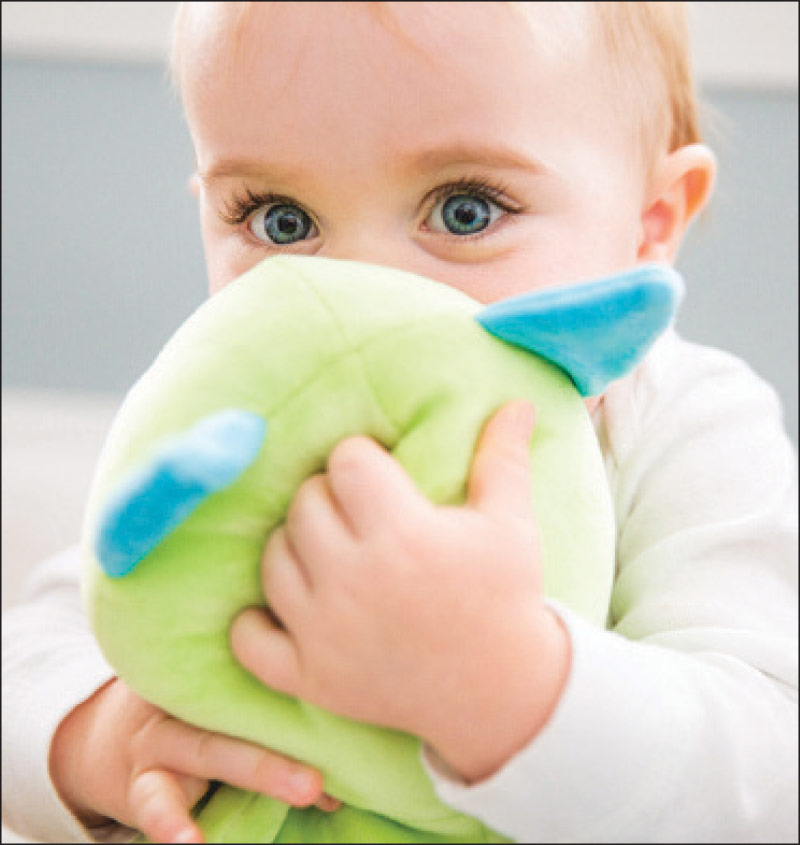 With employees that average 25 years of experience in the textile industry, parent company P&A Industrial Fabrications has guided its baby brand Goosewaddle since 2014 to produce luxuriously soft accessories for tiny hands. "We spent about two years developing the right fabric," says Olivia Marx, senior vice president of new business development. "We worked with our experienced partners to ensure we had the softest fabric on the market, and I can assure you it was well worth the wait."     
The signature velvety cotton blend started in blankets and has since expanded to a wide range of lovies, plush toys and soothers. What's more, the brand's "Buy 1, Give 1" program donates one product for every blanket or gift set purchased by its customers to people in need. "Pregnancy centers, orphanages, disaster relief programs—we've called and connected with several to ensure all babies experience the soft quality they deserve," Marx says, noting its most recent partnership with non-profit Delivering Good. "We've donated thousands of products since our launch five years ago," she adds.
Goosewaddle's heartfelt ethos and supreme quality attracts everyday moms to celebrity mamas like actress and country music singer Beverley Mitchell as well as model and actress Megan Fox. "It's always fun seeing the reaction of our customers through their social media posts," Marx says. "Our gift bundles are a go-to for baby showers."
Stocked in hundreds of retailers nationwide, Goosewaddle continues to spread the word about its unique offerings through digital and print outlets. "We already have a strong presence in the gift market, so we're now trying to reach more apparel stores," Marx says. "We're looking forward to meeting many of those retailers at upcoming shows." The exec also hints at the possibility of expanding into new categories for toddlers and young children. "We will continue to maintain our remarkable quality and see where it takes us," Marx says. "It's truly amazing to think this is only the beginning."