Anyone who has tried to dress a newborn knows that the struggle with buttons and snaps is real. Lauren Levy changed the game with a patented magnetic closure system. She reflects on her quest to develop her out-of-the-box clothing concept.
Dear Lauren,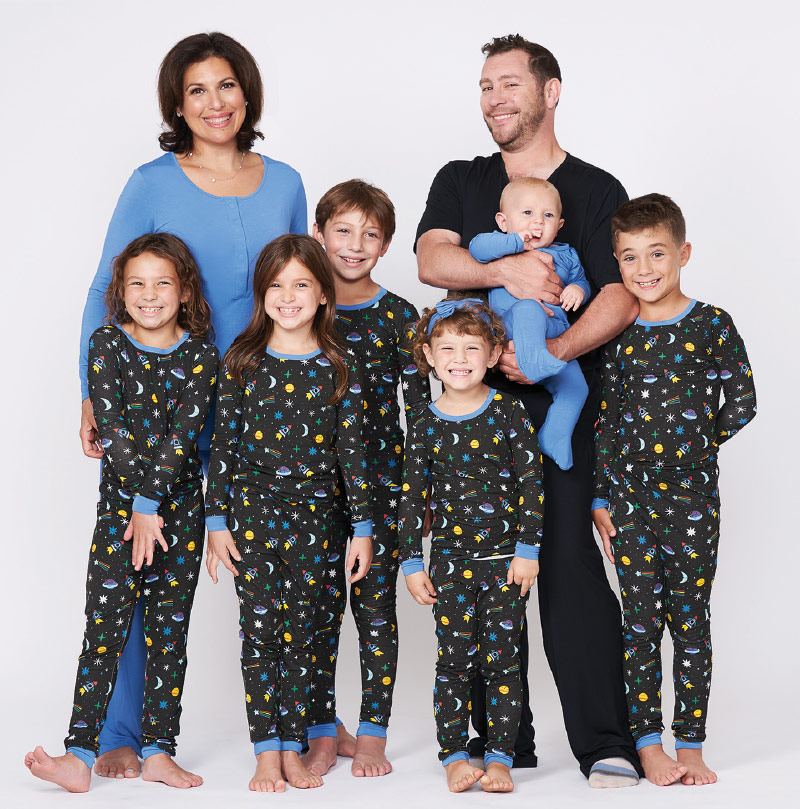 You've graduated college, spent a year learning abroad and have finished grad school. You land your dream job in investment banking in your dream industry of commercial real estate finance in your dream city, New York. But while you love everything about this life, the realization that you will soon have to choose between advancing your career or having a family is fast approaching. As a woman in this corporate field, it's one or the other. Plus, the corporate environment and office politics are not charming and honestly, you really aren't contributing much to the world. You've got to figure a way out.
You take that newly acquired economics background and come up with an idea for a more efficient way for people to get dressed. It sits in the back of your mind for a while but never quite goes away. You know this could really help people and make a difference in people's lives. You meet up with your best friend from college, and he says his corporate law job isn't that fun and he's not really helping anyone either. He wants out, too.  Over the next two years, you put both of your Emory, Harvard & NYU heads together spending every spare second you have during a booming economy, when work is never busier, into learning a new industry and perfecting your product. Countless long weekday nights and nonstop weekends later, you're ready to go. Your business plan is 112 pages long… the bank asks you to cut it down to eight.
When you launch at the ENK children's show in January, 2010, that booming economy will have collapsed just two months prior. Your concept from your new company will be mostly ignored while store owners find shelter in the comfort of the bigger, tried-and-true brands. Do not listen to the doubters or the know-betters. You put in the work, you know parents want to buy this. Be proud of the three orders you got and don't worry, Buy Buy Baby is calling and wants to place a test order. Make sure you tell them you are EDI compliant. Also, figure out what that means after.
The business that you are running out your apartment starts to grow. You outgrow your one- bedroom and then your two-bedroom apartment. You are about to outgrow your second Garment District office and will hopefully stay in your third one for a while. You've learned a few more things along the way that will keep serving you for years to come. Here are the three big ones:
First, focus on being the best brand you can be. Don't measure your brand against another – you have no idea what's happening over there. You are building a brand and not a trend. It will take time. Surround yourself with the best people.
Second, be nice to everyone. Brands come and go, buyers come and go. You never know if the person next to you will be working for you or you for them one day. Nice matters.
Third, there's this thing called social media where people post a lot of nonsense. Don't get distracted by it or believe most of it. Stay true to yourself and use it for good. Help parents figure out parenthood, help babies in NICUs, help retailers during the pandemic.
Stay authentic and modest and continue to live a mission-driven life of making other people's lives better with all of your ideas. Also, leave the planet in a better spot – the fabrics you choose should be safe for factory workers and good for the environment. Make your tags recyclable and your bags compostable. Do all of this, and success is sure to follow.