Tape Off
Students nationwide get creative for the annual "Stuck at Prom" fashion competition by Duck Tape.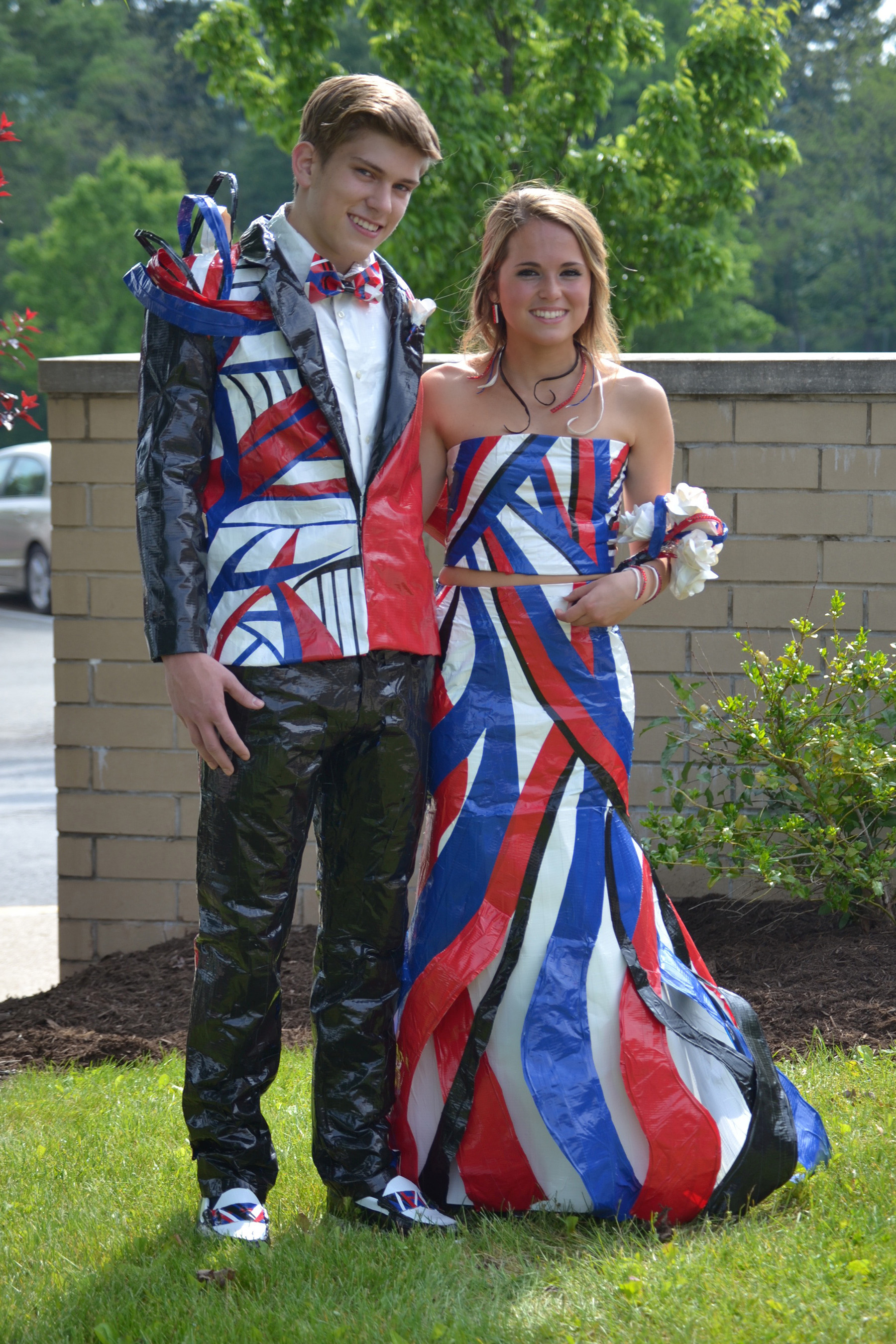 2016 Second Place Winners: Alexis and Carson
For 17 years now, students have been participating in the annual Duck Tape brand "Stuck at Prom" Scholarship Contest, built to reward high school students in the U.S. and Canada for their imagination and creative expression. Those who volunteer for this sticky situation are required to make their own special-event attire and accessories from Duck Tape to help offset the ever-increasing costs of college with the opportunity to win more than $50,000 in scholarships from Duck.
Since 2001, the brand has awarded nearly half a million dollars in scholarships to high school students who fashion amazing promwear creations with Duck Tape. With a vibrant assortment of hundreds of  colors, designs and crafting tapes–as well as its original silver–the possibilities are endless for students to showcase their individuality.
"The ingenuity and creativity these students put into making one-of-a-kind formalwear is beyond extraordinary. Each year we're left speechless with the results," said Ashley Luke, category manager at ShurTech Brands, LLC, the company that markets the Duck brand. "We're grateful to have the opportunity to provide these makers, crafters, DIYers and fashion-forward teens with the chance to pay for tuition–which has increased by more than 40 percent in the last decade–and go to college using their own special talents."
Wondering how to enter? High school students attending prom in the United States or Canada must submit photos of themselves wearing their original Duck Tape creations to prom to stuckatprom.com. The Stuck at Prom entry period began on April 5 and ends May 31. A panel of judges will then select 10 finalist couples based on workmanship, originality, colors, accessories and, of course, use of Duck Tape in the outfits. The grand prize, second, and third place winners are chosen from the top 10 couples during a public online voting at stuckatprom.com, taking place from June 14 to July 5. Winners will be announced on or around July 12.
Top contest prizes include a $10,000 college scholarship for each member of the Grand Prize-winning couple, $5,000 each for the second-place couple and $3,000 each for the third-place couple. The remaining students named in the top 10 will each receive a $1,000 prize. Additionally, one Singles category winner will be awarded a $1,000 prize.
For additional details on Stuck at Prom®, visit stuckatprom.com.