Subscription services open up a world of opportunities.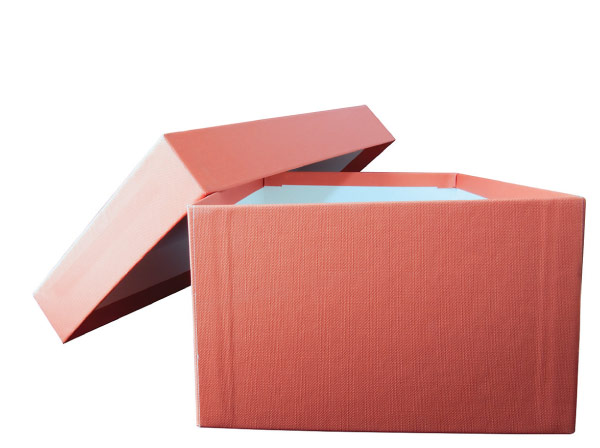 As consumers get spoiled by the couch-shopping convenience and immediate gratification being offered by online dealers, brick-and-mortar retailers are being forced to win back shoppers by offering exciting, experiential and curated ways to purchase goods. One such way is subscription boxes: a recurring delivery of niche-oriented products that allow traditional retailers (as well as manufacturers and online dealers) to take some of the hassle out of shopping for staples. It's also an effective way to introduce new items and brands to consumers.
Such services have caught on like wildfire of late, running the gamut of niche categories from beauty gurus and pet lovers to fitness buffs and moms. A current guesstimate: there are now an around 2,000 subscription box services available to consumers, one of the latest—and potentially biggest—being Amazon's Prime Wardrobe. The service, available to Prime members at no extra charge, began its test mode last month. Customers can try on clothes and shoes before they buy them and return any items they don't like—for free. One Wall Street firm projected Amazon's share of the U.S. clothing market, currently at 6.6 percent, will zoom to 16.2 percent by 2021.
Birchbox is another subscription box service generating plenty of buzz since launching five years ago. The service, which delivers four to five personalized beauty samples each month to its subscribers, has rocketed from 20 brand partners and 1,200 subscribers to more than 800 brand partners and 1 million-plus subscribers. Katia Beauchamp, co-founder of Birchbox, says offering samples for $10 per month gives subscribers a taste of a new brand or product, which ultimately leads them to buy more of what they like through its website, brand websites and stores. In fact, 50 percent of all Birchbox subscribers ultimately convert to making regular full-size purchases through the company's website, according to Beauchamp. 
The children's sector has been reporting similar success stories with subscription box services. KidBox, for example, has experienced steady growth since its launch about four years ago. The company sends a box of six to seven seasonal apparel items based on a child's style profile submitted by parents. Some of the premiere brands KidBox offers include Diesel, 7 For All Mankind, Roxy, Kensie, Jessica Simpson, Penguin, Puma, Adidas and Reebok. "Our partners see our company as a vehicle that introduces their brands to customers and gets product into consumers' hands who may not have considered it otherwise," says Miki Racine Berardelli, CEO. "It's a strong brand awareness and brand positioning moment." It's also a pretty seamless shopping process: The family has 10 days to decide which KidBox items they'd like to keep. Items they don't want can be returned (via an enclosed shipping label). The cost to keep the entire box is $98. As incentive to do so, Berardelli notes, is that for every complete box sold, the company donates an outfit to a child in need through the non-profit, Delivering Good. "This is a new, powerful distribution channel for both retailers and wholesalers to leverage," Berardelli says, adding that it's a win-win for all parties. "In many cases, the household may have considered that brand but never purchased it, or may have never known much about it and now have the opportunity to discover it. "
Christine Deehring, founder of Bump Boxes, agrees that the subscription box formula is seamless for shoppers and profitable for vendors. Deehring, who began her business as an e-commerce retailer for expecting moms in 2014, branched into a subscription service to increase engagement and outreach, which she reports has resulted in exponential growth for her company. For $39.99 per month, Mom can sign up at any point during her pregnancy by simply inputting her due date. Then, every month, she will receive a box that's tailored to her needs, spanning maternity clothes and nursery trinkets to food cravings and pampering products. "We do a lot of partnerships with baby companies to introduce the brands right before Mom is thinking about purchasing those products," Deehring says. "We're introducing moms to healthy, safe brands that she will ultimately go on to purchase at her favorite retail locations."
Box services also lend themselves well to viral social media exposure as parents often post photos and videos of their children reacting to new deliveries like they would a present on Christmas morning. Social media posts include videos of kids trying on clothes, playing with toys and weighing in with high-pitched opinions. "We see a lot of really wonderful YouTube unboxing videos," Berardelli says. "Everyday people are becoming expert reviewers of box experiences."
It's one reason most box service providers make sure their packaging goes above and beyond the usual dull brown Amazon box. Boxes are often decorative on the outside and filled with colorful tissue paper. In addition, the goods complement each other well. Deehring describes it as putting together a pretty puzzle. "You have to create the right mix of safe, healthy and fun products, and then they all have to fit a theme and look good together," she says.
To date, marketing for subscription companies has been fairly organic. (Think relatively affordable.) If Mom likes it, she'll likely share it. One report cites that 70 percent of moms have posted about a brand's product or service on social media. Experts believe anything that can be viewed as an experience has potential appeal to consumers.
Subscription services are also an ideal way for traditional retailers to extend their reach beyond their stores. It lets them play the role of personal shopper. In addition, retailers are able to build trust as an expert who knows what their subscribers might need and want before they even know it. The bonding potential has been so great that Berardelli is thinking of opening KidBox stores, although she envisions something more "mobile" and event-driven. "We are exploring how to build our brand in a cool, exciting way by connecting directly to our customers and raising awareness among children on the importance of giving back," she says.
Subscription box services also present an ideal opportunity to create exclusives for consumers. Not every box assortment need be the same. Providers can tier their selections as a way to incentivize and/or reward select customers with special items. Beginning this fall, for example, Hasbro will introduce its Hasbro Gaming Crate, a curated collection of games delivered every three months to subscribers for $49.99. "The service makes it easy and convenient for families to try new games," says Jonathan Berkowitz, senior vice president of marketing at Hasbro. "We're confidant the games our experts have selected for each crate will provide plenty of fun, laughter and friendly competition." •