Emu Australia Steps into Tween Emu Australia has bridged the gap between its women's and children's footwear lines with a tween collection (sizes 13 to 6). "The tween market is rapidly growing, so we decided to take advantage of the opportunity," says Sue Meehan, global director of brand and ecommerce. Emu tested a collection this fall […]
Emu Australia 

Steps into Tween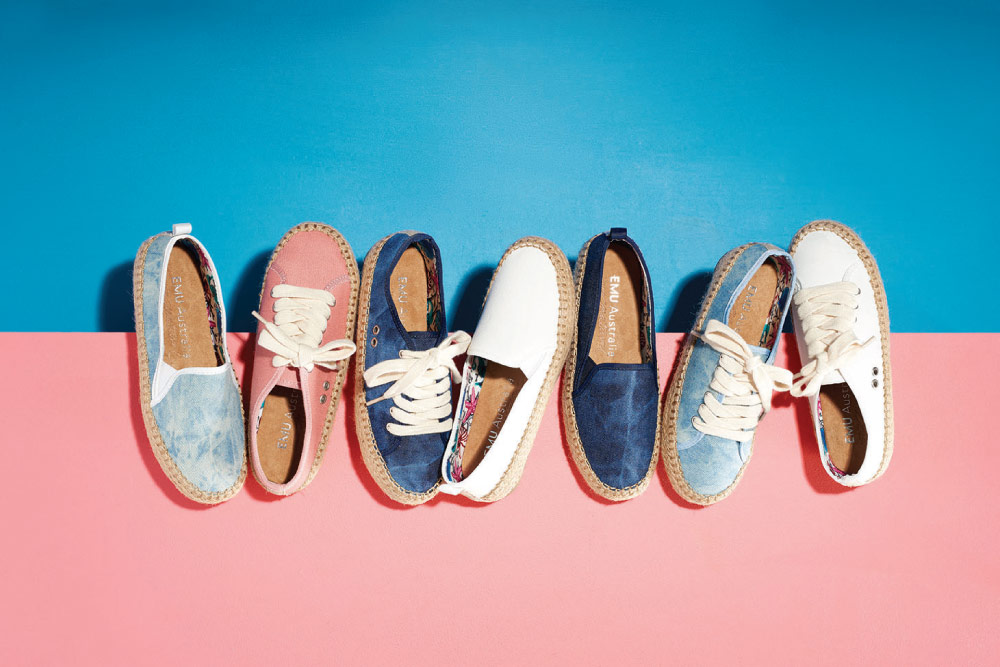 Emu Australia has bridged the gap between its women's and children's footwear lines with a tween collection (sizes 13 to 6). "The tween market is rapidly growing, so we decided to take advantage of the opportunity," says Sue Meehan, global director of brand and ecommerce.
Emu tested a collection this fall by downsizing a handful of popular leather and suede women's styles, such as the Roadside, Pioneer and Tenzing boots. The company also delivered popular waterproof silhouettes, along with its signature sheepskin boot. "We have received fantastic feedback on our tween range," Meehan says, noting that retailers are looking for more than just on-trend items for tweens. "They want fashion and function—unique silhouettes with fun colors that are a bit more mature."
Emu's Spring '18 tween collection features five popular women's styles from the espadrille and sneaker categories. Doused in bright whites, soft pinks and distressed denims, the spring line wholesales from $23 to $27. "They're fun, functional styles drawing on the colors of the season," Meehan says.
Misha & Puff Introduces 

Women's Knitwear
Misha & Puff, the handmade knitwear brand, took it up a notch this fall with its first complete women's collection. Anna Wallack, creative director and CEO, says customers have been asking for adult versions of the brand's knits since its launch five years ago. "While our customers were interested in buying into Misha & Puff for more than just their kids, it was important for us to hold back until we figured out the right way to do it," she says.
To test the waters, Misha & Puff introduced a limited-edition, popcorn-knit sweater for women last year. The response, Wallack says, was an overwhelming validation. "We ended up with a waiting list about 300 deep," she says. "We're thrilled there's so much interest, however, it's important to make sure we're not overtaxing our knitters with both collections."
Wallack staggered the production timeline of the women's (hats, mittens, sweaters and leg warmers) and children's lines in order to avoid overworking the brand's approximately 800 knitters. The handmade collections, crafted by Peruvian artisans who apply popcorn and brioche stitching to Merino wool, take time. Both feature the same mature muted color palette of earthy yellows, creams, grays and pinks.
The initial response has been strong, Wallack reports. "It's not just moms who are interested," she says. "People who don't have kids but simply admire the brand are drawn to our designs." Retailing from $88 to $520, the women's collection is sold at shop.misha-and-puff.com and at New York-based womenswear boutique, Oroboro.
NPD Reports Key Juvenile Product Trends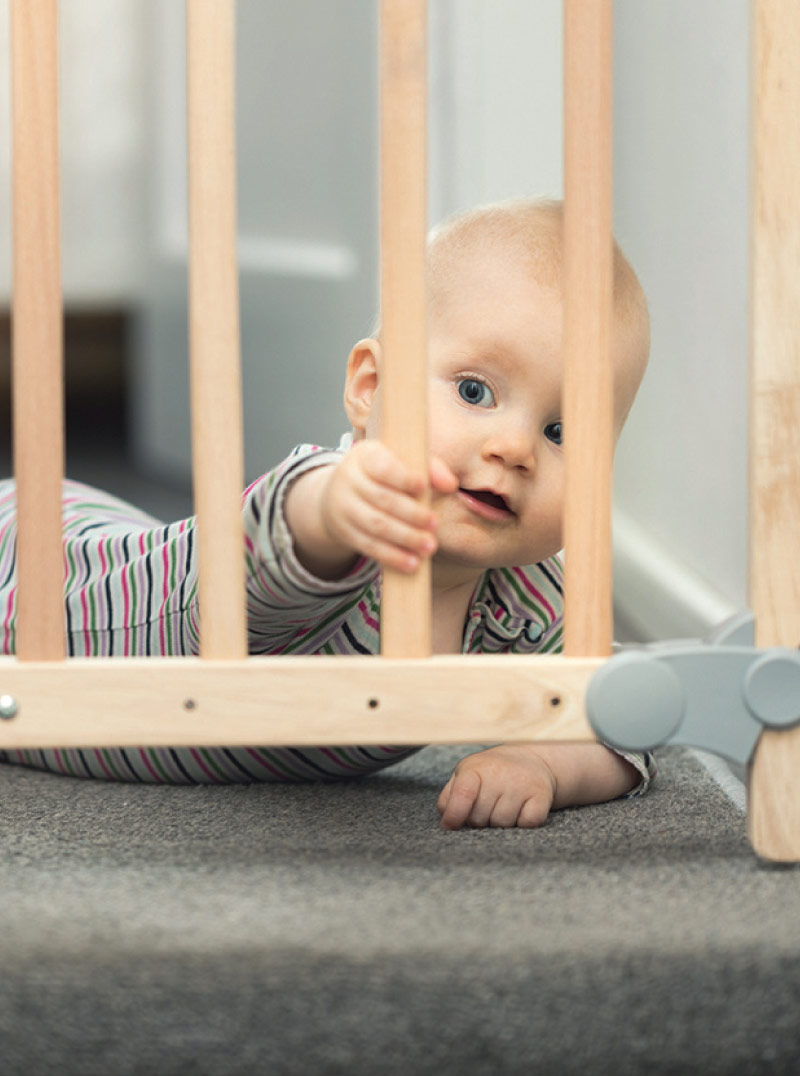 When it comes to buying juvenile products in 2017, safety, portability and multistage factors were the leading attributes for shoppers, according to the NPD Group. "Parents across the spectrum select products that allow their children to be safer, while also making their own lives easier," says Juli Lennett, senior vice president industry analyst of U.S. toys and juvenile products at NPD.
NPD reports safety as the fastest growing category, driven by sales of baby gates, up 8 percent this year. The five-point harness on high chair sales was another safety feature that increased in popularity this year, growing 9 percent while three-point harness sales dropped 2 percent. When it comes to portability, compact foldable stroller sales grew 2 percent while non-folding styles declined by 7 percent. And even though non-foldable portable bouncers make up the majority of bouncer sales, that style experienced a 6 percent decrease this year while foldable, portable bouncers grew by 14 percent. As for multistage products,  convertible high chair sales grew by 9 percent, while non-convertible varieties declined 2 percent. Similarly, convertible car seats sales rose 8 percent while non-convertible sales fell 2 percent.
National demographic statistics offer insight to these trends as the U.S. birth rate for women under age 30 has declined in recent years, while the rate has risen for women ages 30 to 44. In addition, women's median weekly earnings are highest for women 35 to 44 years old. "With more money in their wallets, consumers can take their expectations a step further by seeking products with additional features," Lennett says.