With a singular focus on classic dressing, Dallas-based Hip! Hip! Hooray! has established itself as a fan favorite for generations of families.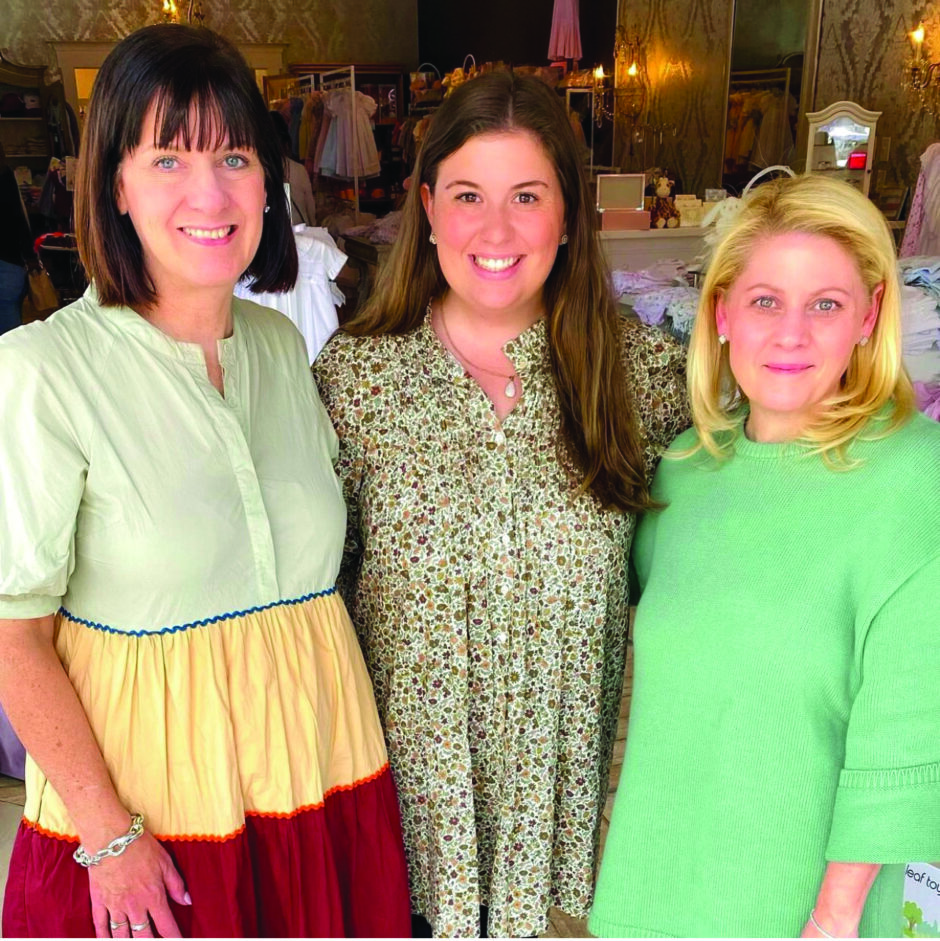 Talk about staying power. Jennifer Howell's boutique in the affluent enclave of Park Cities, Dallas, has been going strong for 23 years. But her passion for retail and timeless baby clothes goes much further back.
Howell and her sisters grew up wearing "precious" dresses, socks and shoes with matching hair bows, popular in their hometown of San Antonio, Texas. That style became part of her DNA, she says" "Something about those years stuck with me, because it has always made my heart sing to see babies and young children dressed in that classic way."
Once Howell got to high school, she landed her first job in retail, learning all the basics at Frost Bros, a high-fashion department store in San Antonio, Texas. "I loved every aspect of the business, from talking with the buyers about what trends they were looking at for the next season, to unpacking the new merchandise as soon as it was delivered, to helping customers choose the perfect items for their upcoming special event," Howell recalls.  She also discovered what would later be a key to her own success. "It was during this time I learned the non-negotiable importance of quality, personalized service that has been the foundation of my business all these years later."
Howell took her passion for retail along with her eye for design and got a degree in interior design. She began designing nurseries, and many of her clients mentioned how hard it was to find traditional baby clothes such as beautiful layette, darling bubbles and jon-jons, and sweet dresses.
"Those discussions got the wheels in my head turning–perhaps a children's boutique with clothing, bedding and nursery accessories might be a good way to build up my design business," Howell says, adding that there was a distinct void in the retail market at that time.
Building Success
In 1999, Howell opened a 700-square-foot space in Snider Plaza in the heart of Dallas. Since that time, a few competitors have come and gone but Hip! Hip! Hooray! has been on a consistent upswing even among the dozens of boutiques in the Dallas/Fort Worth area. "Since most of what we sell is for a very particular, niche clientele, we are the go-to store for that precious, traditional look," Howell says. She has also had with the added bonus of many customers becoming dear friends and their kids becoming customers. "I am now starting to see the children I helped dress way back when who are now grown up and bringing their children to their 'favorite store when I was a kid.'"
Describing her store as a "tight ship with a small crew," Hip! Hip! Hooray! has three full-time and three part-time employees, many of whom have been with Howell for more than 10 years. "As a small store, we don't have a documented sales training program. It's more of a lead-by-example sort of thing," she says. "Our customers don't want to be sold to. They want their needs and wants met. We try to be conversational and consultative, not sales-y. We are known for our outstanding customer service and going above and beyond to serve our clients."
Even though employee retention is pretty much a non- issue, Howell always goes the extra mile to help cultivate the best possible environment: "We pay our employees above market to attract and retain the best available. Most importantly, we treat everyone like family. We all step up to support each other so the store can be covered when members of the team need to tend to outside commitments and responsibilities."
Product Perfection
A major component of the store's success is that Howell sticks to her carefully curated merchandise made with quality construction and understated designs and caters to a customer base that values shopping at a family-owned business with community roots. Hip! Hip! Hooray! carries collections from Anavini, Rachel Riley, Auraluz, Florence Eiseman, and several heirloom brands. "We know our core clientele. Every purchase is made with them in mind," Howell says.
"If it isn't perfect, we don't buy it. Our clients are very particular. If an item isn't 'just so,' we will keep looking. We love perfecting every timeless detail for our customers as they create unforgettable family memories of the precious childhood years."
Another way the store puts its customers first is by hosting trunk shows and special events that are often combined with a charity component. "Since most of our customers are busy parents with small children, they aren't able to break away every other week for a special event. So, when we do have them, it is important to us that they are truly 'special' and worthy of our customers' limited time," Howell explains. "We believe trunk shows are excellent opportunities to introduce new brands to our customers. Many of our top-selling brands over the years started their run with us as an introductory trunk show."        
Veering into Virtual
While nothing replaces the in-store experience, Hip! Hip! Hooray! has ventured into online sales to continue to serve many customers who have relocated as well as friends of friends, Howell explains. "The online store has also been good for selling past seasons' items for which we don't have full size runs, especially holiday items. We have built a loyal following of customers from coast-to-coast who have never set foot in our store; they are just as valuable to us as the ones who live within walking distance." The boutique's Instagram account, @hiphiphooraydallas, has more than 15K followers.
After more than two decades of experience, Howell has some words of wisdom for retailers looking to maintain their longevity or those who are new to the business: "Hire the right people. Do business with the right people. Know your customer. Know your product. Align them according. Do what you do and do it well. Don't try to be all things to all people."
One piece of advice that she needs to continually remind herself about is to slow down and hit the pause button in order to reset her creativity and problem solving skills. "It's challenging to take time to step out of the whirlwind of day-to-day operational tasks and focus more on the big picture," Howell says. "But these will be strategic decisions that allow us to improve our business and better serve our customers."