STYLIST: Jace AGE: 2 HOMETOWN: Brooklyn, NY As the son of shoemakers, our stylist Jace put his best foot fashionably forward selecting a mix of cool downtown, hipster tees and denim. The colorful looks were complemented by his impressive shoe collection, which is about to multiply massively. Mom and dad Olga and Jay Artola are […]
Jace - Age 2
Big bro shirt by Pluto, Kenneth Cole jeans, shoes by Neon Eaters.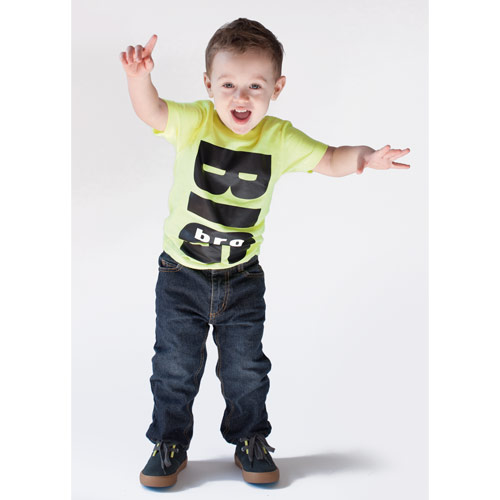 Jace - Age 2
Imagine GreenWear hooded wolf thermal, jeans by Kenneth Cole, stylist's own boots bought in Ukraine.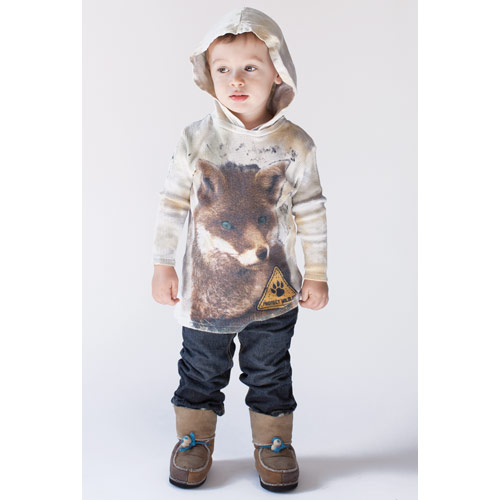 Jace - Age 2
Shark T-shirt and shorts by Kapital K, TicTacToe striped socks, Neon Eaters sneak- ers.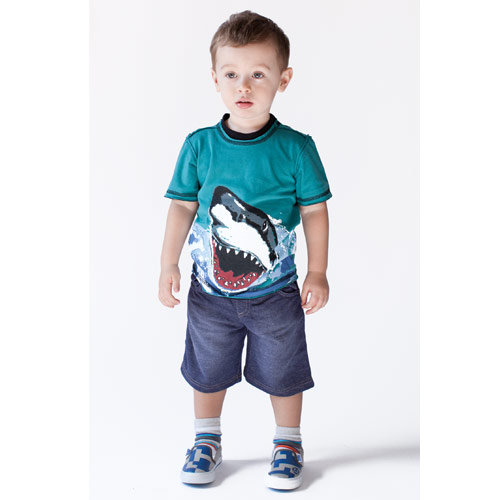 Jace - Age 2
T-shirt by Pluto, leopard print jeans by Bit'z Kids, lace up shoes by Artola Kids.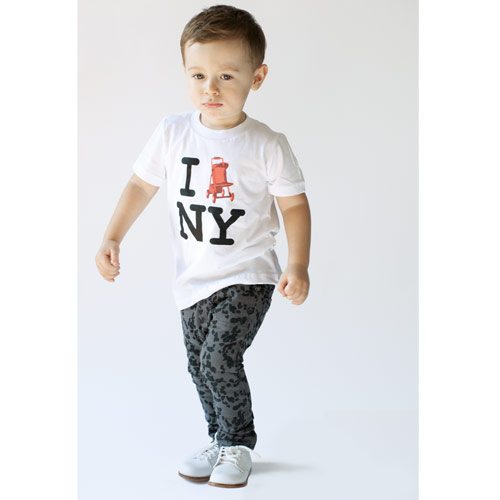 STYLIST: Jace
AGE: 2
HOMETOWN: Brooklyn, NY
As the son of shoemakers, our stylist Jace put his best foot fashionably forward selecting a mix of cool downtown, hipster tees and denim. The colorful looks were complemented by his impressive shoe collection, which is about to multiply massively.
Mom and dad Olga and Jay Artola are in the developmental stage of Artola Kids, a collection of U.S.-made footwear launching in Spring 2014. As the wear-tester (he's sample size), Jace has laid claim to classic white lace-ups and yellow penny loafers modeled after a pair of his dad's from the Artola men's line. Yellow and lime green are his favorite colors to wear.
The Artola family is also growing. Jace became a big brother in March to sister Emory. Siblinghood is still a new concept to him, but he calls her "my baby" and enjoys blowing her kisses and counting her fingers and toes. And like a true older sibling, Jace likes to laugh at how tiny they are.