Keep your current customers happy while cultivating new ones. Sounds simple enough. But as any business owner will tell you, it's a constant tightrope act. Still, it's one that Robar is making look deceptively easy as it approaches 20 years in the baby business. Thanks to the depth of product in its mainstay collection and […]
Kim Power and Peter Dunbar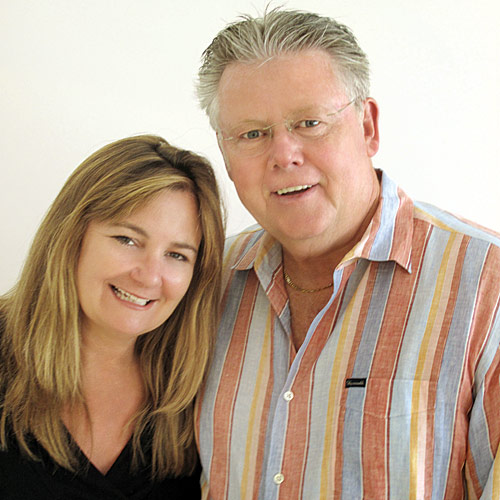 Robar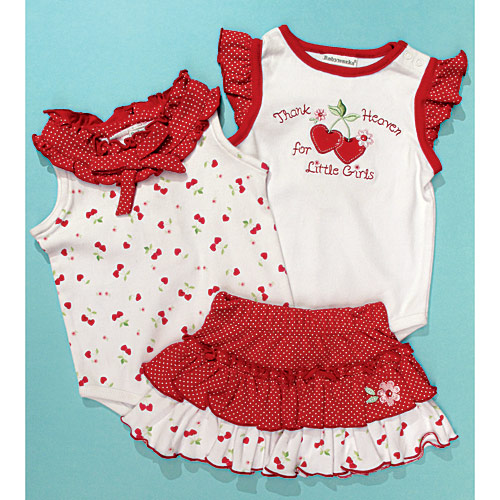 Robar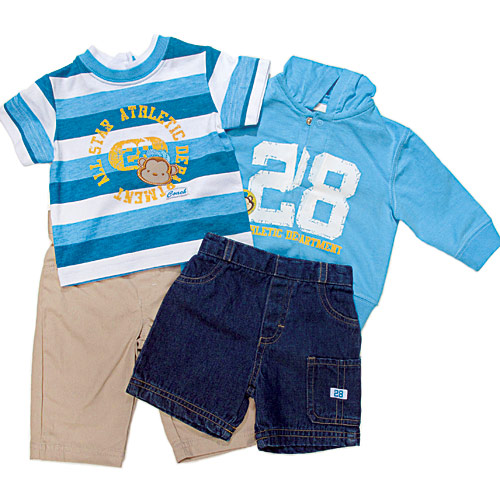 Keep your current customers happy while cultivating new ones. Sounds simple enough. But as any business owner will tell you, it's a constant tightrope act. Still, it's one that Robar is making look deceptively easy as it approaches 20 years in the baby business. Thanks to the depth of product in its mainstay collection and a new line that bridges the company into new doors, the infant/toddler resource continues to cultivate growth opportunities.
With its Babyworks brand, which marked the company's first foray beyond its private label roots, Robar offers understandable, affordable fashion for Middle America moms and grandmothers. The line is a staple at mid-tier stores and regional chains like Boscov's, Bon-Ton, Shopko and Fred Meyer due in large part to its multi-piece concept, which makes it the perfect go-to gift. The mix-and-match offerings provide shoppers with two complete outfits, a merchandising idea that has spawned many copycats. For Robar founder Peter Dunbar, the more other companies try to mimic Babyworks' success in this area, the more it affirms the brand's leadership. "Others have tried to imitate us but were not really successful," he said. "We own the market on that."
Dunbar, who worked in the toddler market before striking out on his own (with a partner who has since exited the business), is a stickler for quality. He credits the company's background in private label with making him a more conscientious vendor. Creating programs for the majors means understanding these retailers' varied requirements (some demand very stringent product testing), Dunbar said, which in turn means Robar is more in touch with the quality and finishing of all of its products, ultimately making it a stronger supplier.
Though the executive is a strong believer that a company should stick to its strengths and not chase business outside of its expertise, he is in no way standing still. Just take a look at how he's expanded the Babyworks collection to what is now almost 80 percent of the sales and production for the entire company. When it launched 15 years ago, the line was a newborn resource, but five years ago, retailer requests prompted the company to expand into infant apparel. According to Dunbar, that size range now represents 40 percent of the total volume for Babyworks. Eventually the company also moved into wovens and playwear. Following those successes, and more customer entreaties, the brand grew to include toddler sizes as well.
Retailers are still clamoring for more, and it's no wonder. Robar boasts 99-percent on-time delivery, which on its own would be music to any merchant's ears. Its reputation has allowed Robar to branch out with the Mini Muffin label, a better newborn and infant collection that launched last year. Like Babyworks, Mini Muffin aims to give shoppers more for their money. With this line, that means European styling at prices that appeal to gift-givers and moms. The collection has also opened new doors for the company, which had previously been focused on mid-tier distribution. Thanks to the relationships and expertise of senior vice president Kim Power, whose career at vendors like S. Schwab gave her experience with these retailers, the line has garnered kudos for its more sophisticated yet age-appropriate styling.
With both Babyworks and Mini Muffin, Power's goal is the same: to add spice to the retailers' floors. "I'm in the stores every week," she said. "In the kids' department, there's not a lot of newness." With an eye to the trends and an openness to fresh opportunities, Robar has inarguably positioned itself as a resource retailers can rely on to diversify their assortments.
What makes Babyworks stand out?
Peter Dunbar: One thing that makes us different from our competitors is our multi-piece, mix-and-match sets. We've been able to coordinate, design, and ship woven and knit combinations of various fabrics that mix and match and that offer very value-driven product. The wovens vary from baby corduroy to corduroy to denim to twill to sheetings, and they coordinate with various novelty knits.
Kim Power: Our sets have four pieces whereas [competitors'] only have three pieces. We offer two complete outfits on a hanger at a great price.
P.D.: I pride myself on our quality, which is the highest standard in the industry. Another stickler for me is [ensuring] that we ship 99 percent of the product that we commit to on time, which is a major plus for any retailer. Our existing accounts over the years have continued to grow because of that.
That's an impressive delivery track record. How do you do it?
P.D.: I attribute it to being really organized and on top of our production line. We have an office in Shangai with 18 employees—five quality control people and four merchandisers who are in the factories all the time watching the product. It's not an easy task. It is very difficult and you really have to watch it and keep on top of it. For most of the factories we deal with, we also support their production line pretty much 100 percent, which is how we've built relationships there.
Has this value-driven model helped during the financial turmoil?
P.D.: We've been affected by the slowdown in the economy, but that competitiveness has allowed us to remain a player in the industry.
K.P.: And [our multi-piece sets] have opened a couple of new doors for us in the industry, whereas if we had not had that item, we might not have been able to break into some new retailers.
Has that been enough to insulate you from consumers' low-price demands?
P.D.: The main issue today is price point, which is becoming more and more difficult not just for us but for everyone. We've introduced more of a promotional grouping to our line as a way of answering to the economy. It offers that magic under-$10 price point for giftables. Our customers are continuing to be very promotional. They don't want to put the onus on the customer. They want to maintain prices, and it becomes tougher and tougher.
With the unsettling atmosphere with overseas suppliers, we have looked into other avenues like Bangladesh, Thailand and Vietnam [because] the prices in China aren't that competitive anymore. We're also sensitive to the type of product we need to have manufactured. Our type of goods is not easily produced in a place like Bangladesh; there are too many embroideries, laces, buttons and bows. We're also moving further into the inner country of China as opposed to cities on the Pacific Ocean for price competitiveness. But the quality of product is most important to us.
What can consumers expect from Baby-works in the spring?
K.P.: [The line] is a little bit of takedown. We try to put in the trends but make them a little younger feeling. The customer likes their babies to look young. We still think mesh is huge—not in a traditional tutu skirt way but rather in other decorative uses, like ruffles and trims. We offer a lot of brightness for spring through large prints like florals, citrus fruit, pirates and plaids. We do pink and blue but also yellow as well as orange and purple for boys. Aqua and turquoise are still very important for both boys and girls.
How does Mini Muffin fit into your offerings?
K.P.: We were trying to diversify the company [with this brand addition]. We were already doing a lot of business with the mid-tier and private label. We wanted to expand our business by going into stores like Bloomingdale's, Von Maur and Nordstrom, and a variety of mom-and-pop stores throughout the country.
The concept was to come up with a gift under $50, something that offered a great price for specialty stores. The timing was perfect, what with the recession, because a lot of the gifts out there were $50 to $100. We also gave the retailers a nice markup. The line is mostly sets with a few single pieces because it's easy for specialty stores to sell an outfit that comes all together.
What's in store for Mini Muffin's spring assortment?
K.P.: We offer six deliveries a year. We shop the European and California markets for color and silhouette direction. We're taking a less-is-more approach with not so many embroideries or details, opting for more sumptuous fabrics that offer a better hand than you [typically] find with moderate goods.
On our girls' line, we've gotten a lot of comments about the small details, like the ruched flowers that we do on some of our tunic and legging sets, plus the value. Buyers can't believe [how little we charge] for two pieces. For boys, we use different colors beyond just light blue and navy. You'll find fashion colors like charcoals and camels along with a surprise of color mixed in. It still looks very boyish but not typical, and we've gotten [a good response to] that.
For Spring '11, girls' styles will include tunic and capri sets, one-shoulder items, shorts sets and bubbles all offered in very soft, modal-like fabrics. We're carrying forward a sparkle fabric that did really well and we're continuing with our bubbles that look like a two-piece with a shark-bite tunic and a capri legging. You'll see corals, grays and yellows for girls and lots of aqua and turquoise for boys. We intentionally avoid art and themes for boys because that tends to look more moderate. Ours is more of an upstairs look with color stories like plaid. Since we're only doing newborn and infant, we have mix-and-match layette and playwear.
Some economic forecasters claim the recession is over. Do you see signs of a recovery in the industry?
P.D.: I have a feeling that this is going to continue at least though 2011. We're maintaining right now. It's a struggle to maintain. We planned our production down 15 percent for the year and we're in line with what we planned. The retailers reacted the same way. We are getting more calls from our active retailers needing more product because they've under-planned, which is a good sign. In some cases we're able to fill the need, but we're not sitting with inventory the way we normally would be. I don't see a turnaround yet.
What changes have been necessary in order for Robar to 'maintain'?
P.D.: We needed to cut overhead. We're trying to be smarter and sharper with our manufacturing costs and selling prices. The basic thing you need to do is watch your company's overhead and keep it in line with sales. And be aware of what's going on around you.
What about this concept of 'the new normal,' in terms of consumer spending? Do you think it will return to its pre-recession state?
P.D.: I have a feeling that people will be a lot more cautious going forward. But the American way is that if there is a balloon to blow up, they will. Yes, we were in a recession and there is a slowdown, but there is still an American mindset to spend money. In situations like this, the luxury stores are doing very well and the off-price retailers are doing very well. It's the guys in the middle that are struggling.