Sesame Workshop and Champion Athleticwear have released a limited-edition collection.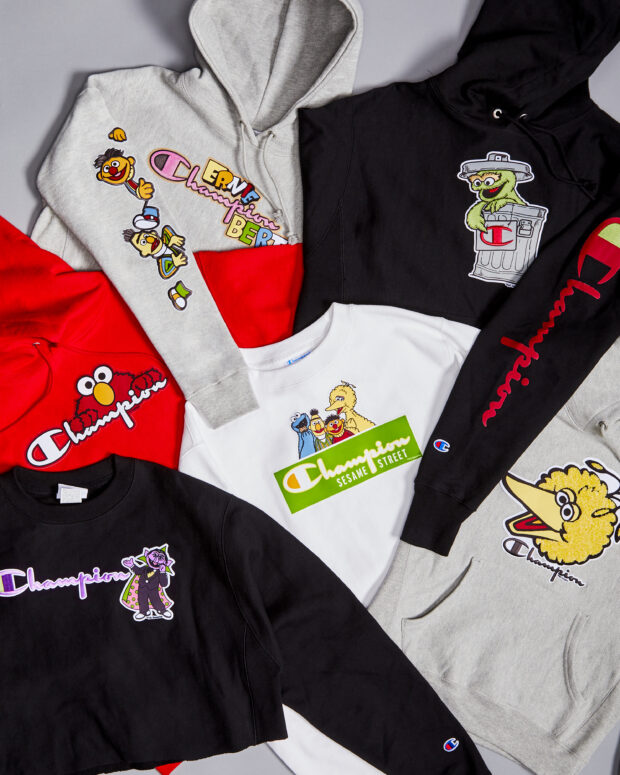 Champion Athleticwear has launched a limited-edition capsule collection in partnership with Sesame Workshop. The character-inspired collection features Elmo, Cookie Monster, Big Bird and other favorites on Champion apparel for kids and adults.
"The synergy for the partnership stemmed from both Champion and 'Sesame Street' being authentic, inclusive brands who have been trusted for decades," says David Robertson, director of global brand marketing for Champion. "Drawing inspiration from 'Sesame Street's' iconic characters enabled us to create a fun, unique collection to appeal to Champion and 'Sesame Street' fans. The collection will add an element of nostalgia at a time when many of us are looking to connect with things that are familiar."
Set for release in the U.S., Australia, Thailand, China, Hong Kong and Taiwan, this marks Champion's first kids' collaboration. The collection will be available exclusively on Champion.com.
"We had a wonderful time collaborating with Champion on this new collection that brings the spirit of 'Sesame Street' to life in every way imaginable," says Gabriela Arenas, vice president of licensing in North America for Sesame Workshop. "We hope the collection provides a source of joy and a sense of familiarity and comfort during these uncertain times."
The collection comes on the heels of Sesame Workshop's new Caring for Each Other initiative, an ongoing release of Sesame Street resources amid these challenging times, designed to help parents, caregivers and teachers provide comfort, create routines, foster playful learning at home, and help children stay physically and mentally healthy. The new initiative, which can be accessed at SesameStreet.org/caring, will be regularly updated to meet the needs of families as this global situation evolves.