Our masks has antibacterial function from zirconium-silver compound (non nano-material)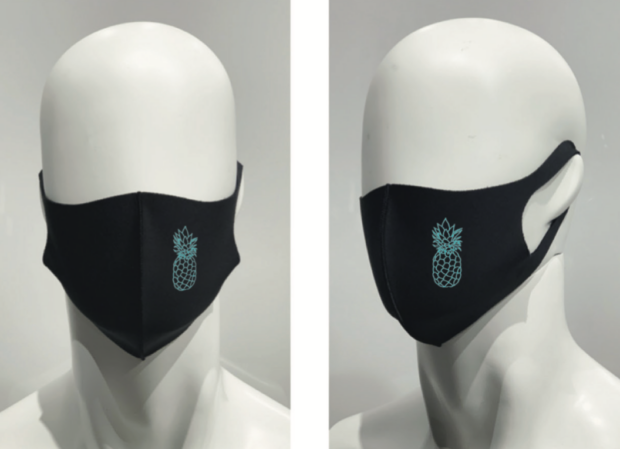 blended in fibers, which gives it a semipermanent antibacterial property that survives repeated washings. The fabric itself boasts quick absorbing and drying property in addition to excellent antibacterial function, allowing you to feel comfortable and safe at any time.
Each mask covers the users nose and mouth. It features semipermanent antimicrobial function to the yarn. It kills 99.9 percent of germs, including staphylococcus aureus, the cause of food poisoning and sweat odor, and pneumococcus, which causes various respiratory infectious diseases.
FABRIC TYPE
– Lightweight non-woven
– 92 percent Polyester 8 percent Spandex
– Versatile antibacterial fiber
– SEK Certification Mask (Antibacterial Finished Textile Product Certification) from Japan Textile Evaluation Tech Council
– Antibacterial lab test results available upon request
PRODUCT FEATURES
– Antibacterial
– Water & Droplet Proof
– UV Protection
– Deodorization
View press release here.
Download linesheet here. 
Contact:
info@coradorables.com