Making a Splash Tommy Bahama dives into swimwear with Amerex. Island-inspired brand Tommy Bahama is taking a dip into the kids' swimwear market with the help of Amerex Group. Gleaning inspiration from Tommy Bahama's adult swimwear, the kids' collection offers a range of colorful and youthful prints, from vintage tropicals to whimsical pineapples. Manufacturing giant […]
Making a Splash
Tommy Bahama dives into swimwear with Amerex.
Island-inspired brand Tommy Bahama is taking a dip into the kids' swimwear market with the help of Amerex Group. Gleaning inspiration from Tommy Bahama's adult swimwear, the kids' collection offers a range of colorful and youthful prints, from vintage tropicals to whimsical pineapples. Manufacturing giant Amerex—well-known for its quality outerwear—was an attractive match for the Tommy Bahama brand due to its growing presence in swimwear and sportswear, reports
Chrisann Furciato, senior vice president of licensing at Tommy Bahama. "Amerex believes in delivering a quality product that is consistent with the Tommy Bahama brand values," he continues. "Their talented design staff coupled with our heritage of prints allows them to bring to market new excitement to the children's category." Set to debut in select department and specialty stores this month, sizes for the swimwear range from infant/toddler as well as girls' 4 to 16 and boys' 8 to 20. Wholesale prices range from $38 to $40 for girls' and $30 to $34 for boys'. For more information, contact joe.ford@amerexgroup.com.
Sole Searching
Nanette Lepore steps into girls' shoes.
Looking to expand her brand, Nanette Lepore teamed up with Josmo Shoes to create a girls' footwear collection that maintains the Boho-chic style her fans love. "Josmo has many years of experience in the children's footwear industry, and Nanette Lepore is synonymous with beautiful, bold, colorful prints," says Sammy Esquenazi, vice president of Josmo Shoes. "Combining these qualities creates a dynamic partnership that will stand out in the children's footwear industry." Nanette Lepore Girls by Josmo Shoes will become available August 2016, both nationally and internationally, to specialty and department retailers. The collection's classic silhouettes, including flats bedecked with bows, fringed cowboy boots and tall riding boots, are infused with Lepore's statement-making style thanks to eye-catching embellishments and embroidery, as well as glittery finishes and soft, faux suede fabrics. Sizes range from 11 to 4 for most styles, but a few are offered in size 5 to 11. Wholesale prices range from $20 to $25.  For more information, contact info@josmo.com.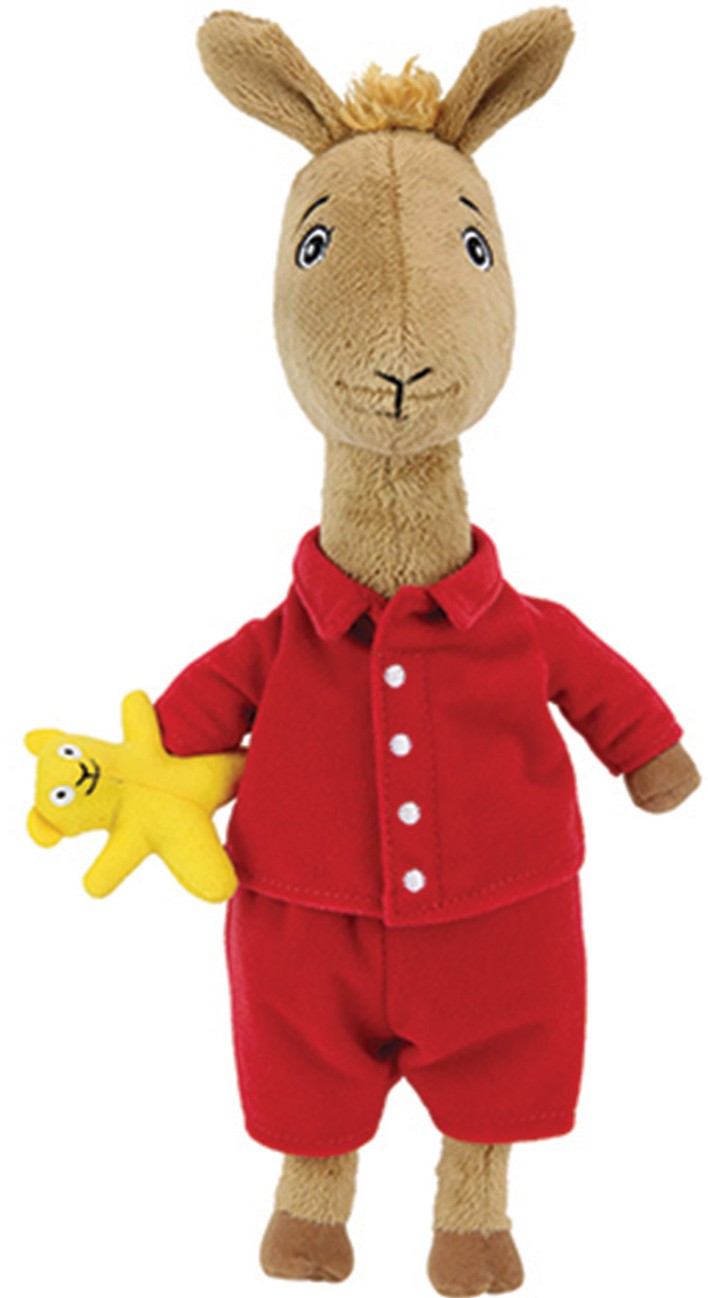 Llama Tales
Anna Dewdney's bestseller branches into plush.
Llama Llama, the beloved character of Anna Dewdney's bestselling storybook, can now be brought even closer to children's hearts, thanks to Kids Preferred's partnership with Genius Brands International. The new Llama Llama beanbag plush will hit shelves this month, followed by a new hand puppet in May. "The magical rhyming rhythm of the book and the soothing effect that it has on putting a child to bed is absolutely infectious," says Laura Perks, vice president of marketing at Kids Preferred. "And it all goes with holding onto your very own Llama lovey!" Wholesale prices range from $5.50 to $9. Target retailers include Amazon and Barnes & Noble as well as specialty gift shops. For additional information, go to www.gnusbrands.com.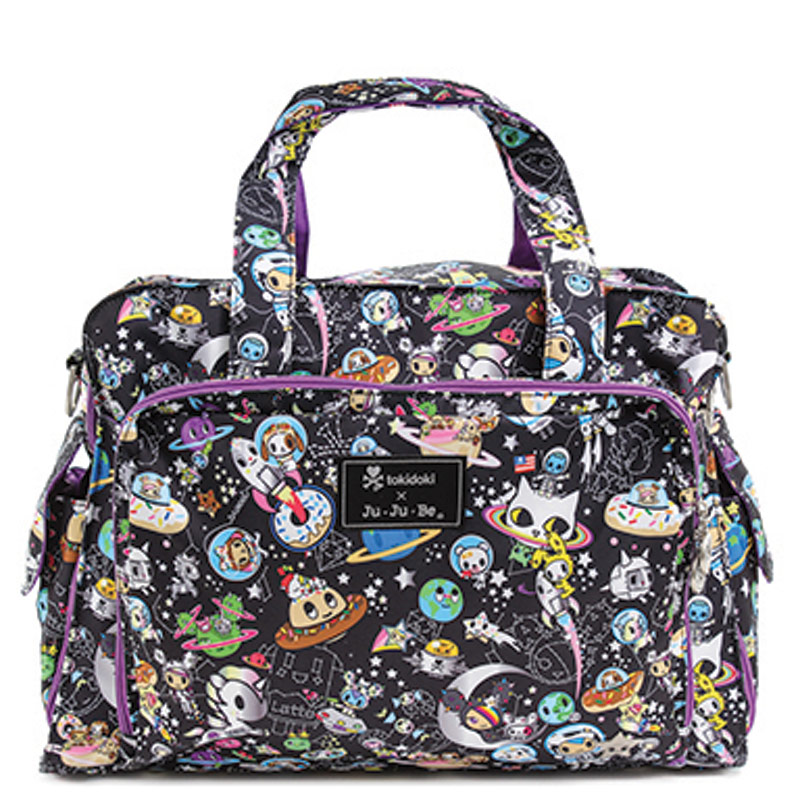 Lift Off
Tokidoki takes four brands on an extraterrestrial adventure.
Get ready to take your customers to infinity and beyond, with Tokidoki's new cross-brand collaboration with Ju-Ju-Be, Líllébaby, Kanga Care and Clek. All four brands will release products with a fresh, space-themed Tokidoki print. Ju-Ju-Be's wide variety of bags and accessories and Líllébaby's Complete baby carrier are currently available in stores internationally and online. This month, Kanga Care's cloth diapers and Clek's child passenger safety seats will also become available for purchase. "As Milennials and Gen X start having babies, they look for new trends that fall outside the typical pastel blue and baby pink of yesteryear," says Kristin Hunziker, co-founder of Ju-Ju-Be, on the brand's partnership with the popular Japanese-inspired lifestyle brand. For more information, contact bill@marquecommunications.com.