Behind many great childrenswear designs and breakthrough juvenile products stands a parent.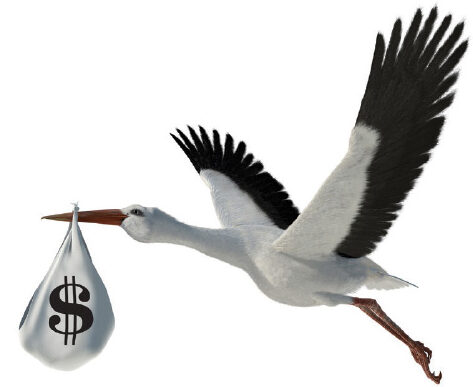 Behind many great childrenswear designs and breakthrough juvenile products stands a parent. Someone faced with the rigors of first-time childrearing invents a way to improve upon existing products and/or introduce something revolutionary to the marketplace. It's a cycle of innovation and entrepreneurship that's been showcased in our pages for more than a century. Just when you think you might have seen it all, a mompreneur (or dadpreneur) enters the fray with a fresh concept that sets the market abuzz. Earnshaw's has been the source for introducing countless such success stories. As on old saying around our office goes, "It's in Earnshaw's before it's in stores."
Back in the 1930s, for example, Earnshaw's began covering a new company. Daniel Frank Gerber, owner of Freemont Canning Company, was the proud papa of a baby daughter. By the time the baby was seven months old, Gerber's wife, Dorothy, was regularly concocting hand-strained food for her. Dorothy suggested Frank start canning strained baby foods. Recognizing a business opportunity for ready-made infant nutrition, he did—and the Gerbers' concept grew from a family recipe to one of the world's most famous baby brands.
We're proud to continue the tradition of highlighting the potential next great brands of our industry in this issue. There's the Behind the Seams profile (p. 32) of The Circle Collective. Co-founder Lauren Clarke Jensen, a former editor-in-chief of Harper's Bazaar Singapore, traveled the world covering couture fashion, but it wasn't until becoming a mother that she had the epiphany that led her to create a sustainable children's fashion line. Clarke Jensen wasn't satisfied with the quality of practical and affordable brands on the marketplace. She didn't like the manmade fabrics rubbing her daughters' skin, the goods weren't manufactured sustainably or ethically and—the last straw for an editor with nearly two decades covering high fashion under her Gucci belt—the chic factor was nil. Like countless childrenswear executives before her, Clarke Jensen saw a way to make something better. She identified a void in the market and came up with a way to fill it.
Lawyer Alisia Grenville, founder of new undergarments company MaRen, is another example of a young mom who swapped professions to pursue her childrenswear company dreams (p. 32). She recognized the importance of discussing women's health with her daughter and launched a brand to promote body positivity and self-care education. MaRen's product is meant to be the perfect first camisole or bra and to simultaneously spark open conversation between mother and daughter about the "transformation from girl to young lady." 
You never know who might create the next great startup in our beloved industry. Odds are it's a Lamaze student who has no idea that their entrepreneurial epiphany is in the embryo stage. They will soon be in dire need of a convenience for their precious ones that simply can't be found anywhere. So they'll invent it themselves. Necessity, as they say, is the mother of invention. These real-time experts (a.k.a. parents) are learning what the market needs in real time. They're finding ways to make life with children an easier, more delightful experience, which benefits our entire industry (not to mention, families themselves). Covering such stories never gets old because new ideas keep our industry dynamic and move it forward.
Whatever your story is, Earnshaw's would love to hear it. Give us a call. Contact us on social media. Share your story with us.