Excellence in design and retail across the children's fashion and juvenile product industries.
Children's Footwear
Stride Rite
Est. 1919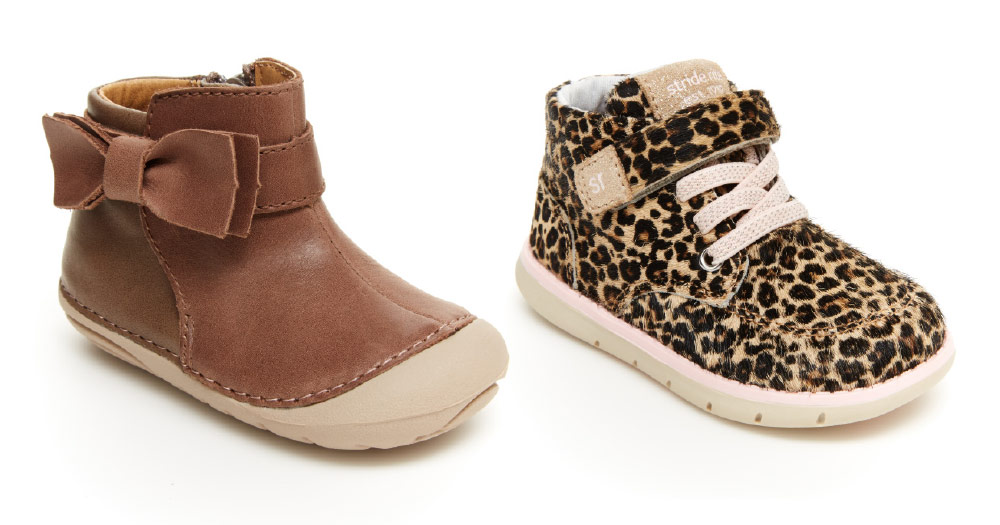 Victor Dabah,Owner, Founder & Chairman

First paying job: Working in the U.S. Army's accounting department making $60/month in the '60s

Pet peeve: Getting on an airplane without wearing a suit and tie

Greatest motivator: Traveling and meeting new people in different industries

Dream hire: Warren Buffet

Most coveted dinner guest: Warren Buffet

Hobbies: Collecting stamps and coins from around the world

Best advice you've ever received: My mother always told me, "Do good and throw it in the ocean," which means do something nice without expecting anything in return.

Go-to quarantine snack: Lays plain potato chips

Last movie you watched: The Librarian
One fact few people know about you: I have a money clip, which holds a very sentimental value that my mother gave me. It was stolen from me when I was in Panama, and I paid a pretty penny to get it back.
Iconic Styles Our success came from our ability to tell the Stride Rite story in a direct, focused method through our website, social media and email campaigns. Our direct-to-consumer business has been growing exponentially this year. Customers are enjoying a great brand experience on striderite.com, and are either purchasing directly from the  site or choosing to be personally fit by one of our dedicated retailer partners. Perhaps most exciting was Stride Rite's launch of 'adaptive footwear' styles this year to service children with foot braces and other corrective needs. These products have meant so much to these children, who now have the same fun, fashionable shoes as their friends and classmates.
Back to the Future We find success here in two ways – looking back and looking forward. In looking back, we went to the vaults and found the styles that have made Stride Rite iconic over its 100-year history. In 2020, we launched our Heritage Collection, re-imagining those styles in updated colors, materials and fit characteristics. Looking forward, we introduced our proprietary Fit-Zone technology, a fun, touch-free method of foot measurement. This technology was quickly embraced by many leading independent retailers, along with larger chains, such as Dillard's and Scheels.
The Fight The current pandemic caused adversity in the footwear market, especially with inventories becoming unstable across the industry. Vida, being privately owned and financially sound, was able to protect our retailers and factories, utilizing creative methods to steadily keep product flowing, supporting the needs of our retail partners and ultimate consumers. This year taught us the importance of being nimble and the importance of quickly pivoting when disruptions arise.
Next Steps Our goal for 2021 is to heighten the relationships we have with our retail partners and consumers to a new level. Vida Shoes has an outstanding track record of footwear industry leadership, and we believe there is no better steward for the hallowed Stride Rite brand. Therefore, we are currently seeking new growth vehicles, evolving past footwear and hosiery to become a full lifestyle resource, encompassing apparel, accessories and everyday essentials for parents and their children. With the trusted top-of -mind heritage of Stride Rite, we are seeking licensees to help us drive success for the next 100 years.