Sandra Martinez Roe, cEO of In Play Showroom, on finding success through confidence, compassion and creativity.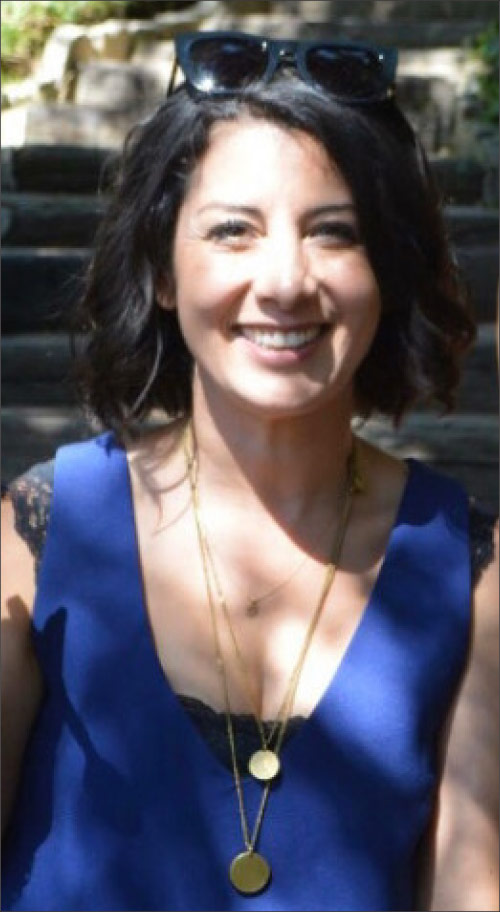 Dear Sandra, The journey ahead will be filled with all sorts of twists and turns, but trust me, you're headed in the right direction. There will be a lot to celebrate, and with that, a lot of challenges to overcome. But don't stress, you've got this! The hardest moments will actually bring the most valuable lessons…so pay attention!
I know you feel like the odds are against you right now. Raised in a small town outside Los Angeles by an immigrant family, making it in the fashion industry feels like a long shot. But stop letting those negative thoughts trip you up! Instead, thank your parents for that strong work ethic and focus on how they run their business (the good and the bad) because this will one day help you form your own small business. (Yep, that's right. You're going to own a business—in fashion!)
Before that though, you're going to sharpen your skills at the Fashion Institute of Design & Merchandising. (Congrats, you got accepted!) I'll be honest—those four years in college will be tough. It'll be a constant balancing act between schoolwork and a job, but you'll get through it.
After graduation, you'll want time to unwind. So, pack your bags…you're going to Europe! You're goal is to save money and find yourself (which you will). What was supposed to be a few weeks will quickly evolve into a few months! Eventually, you'll pick a random day to fly back home—and, immediately, the next (exciting) chapter will begin.
There will be a random guy stuck at the airport, and since you're now open to new experiences (no matter how strange), you offer him a ride to his destination—no questions asked. As you pull up, he will mention you are driving him to the home of a 'really cool lady.' Turns out that lady, Barb Perlin, is the owner of Monkey Wear, one of the best children's collections at the time. (You'll appreciate this more later.) Anyway, you end up chatting with Barb, who will introduce you to Leslie Kipnis, the owner of In Play, a children's showroom in Los Angeles. The very next day, you'll begin your career in fashion as a rep at In Play!
You will work at the showroom for a few years, until the opportunity comes along to launch a children's collection for American Apparel, a legendary vertical manufacturing company. This experience will give you a fascinating new perspective of the kids' industry. All that action and inspiration will ultimately have you catching the entrepreneurial bug. That's when you circle back to In Play, not just to work there, to buy it!
The next few years, you'll inject ingenuity into the business, growing it with your best friend and business partner, Hilary Beck. The two of you will open locations across the country in Atlanta, Dallas and New York, in addition to Los Angeles.
The best part of this whole journey will be the incredible friendships you cultivate along the way. Your career will be so closely intertwined to your personal life, it will never feel like a job. (Don't listen to those who warn you  about working with friends—they're wrong!) Your mentors, colleagues and friends will be your biggest advocates, and believe me, you'll need the support. You and your business partner will navigate a growing business, a recession (or two) and major industry shifts. Once again, don't stress—you've got this.
The gratitude you feel and express daily will drive your healthy, positive lifestyle. In turn, you will be blessed with meeting some of the kindest, smartest, coolest characters, usually when you least expect it. Each person will move you, change your perspective or even drastically alter your life's path. So, keep learning, keep growing and always keep good people around. The good vibes will follow.