Edward Harrison, CEO of Egg New York, reflects on a career journey spanning New York financial analyst to London retail executive to luxury childrenswear maker.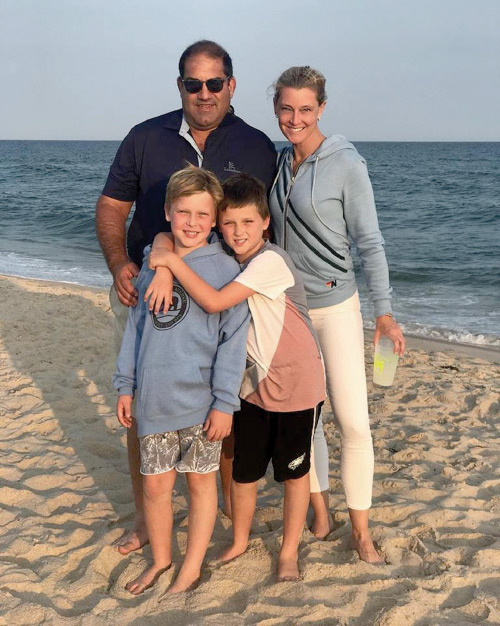 Dear Edward…It's 1990, you're a first-year analyst in the mergers, acquisitions and private equity groups at Oppenheimer & Company on Wall Street. It's your first step toward a career in advising business transactions. That is, until a recession throws a wrench into those plans. The office becomes eerily silent—it's time to look elsewhere.      
As luck would have it, a friend you met while working for an investment bank in Hong Kong in the summer of '88 gives you a call. He asks if you're interested in a job with a toy company based there. You pass, but it gets you thinking about international job opportunities. Expanding your horizons, you're introduced to the CFO of Sears PLC, a 4,000-store conglomerate based in London. Its flagship is Selfridges. They are a major player in men's, women's, children's, shoes, sporting goods, you name it. The job opening looks like a perfect fit. You'd be the in-house analyst for corporate development opportunities—great international experience, front-row exposure to retail operations and further development as an advisory banker. You're in! You quit your Wall Street gig and ship off to London.
That first day you're stoked about starting your new job, but there's a glitch. Turns out, you're working on a one-year secondment visa, basically a temporary green card. The company chairman is uneasy having a temp in a financially sensitive position. So you're placed in the accounts payable department of Selfridges. You have a plank for a desk, and your title is Projects Executive. But don't stress. The job is incredibly beneficial. You'll discover how an amazing business like Selfridges operates and completely fall in love with retail operations.   
At one point, the company is thinking of buying its catalog competitor, but you have a different opinion. You write a letter to the CEO and CFO outlining why you think it's a bad idea. (In hindsight, the fact you did this is a bit insane. You're only 25 years old!) The CFO, however, is impressed and instructs you to learn as much as you can about discount retailing. Six weeks later, you submit a report on what businesses the company might want to acquire. They decide to focus on your recommendations. Great job! But it gets better. The director of the men's wear group arranges a corporate retreat and asks you to give a presentation on discount retailing. It goes swimmingly! At the end of the conference, you're promoted to interim CEO of the company's new retail endeavor, Your Price.
Fast forward a few months, and you're sitting in a conference room above a warehouse in Solihull, England. Everyone in the room is at least a decade older and British, yet they're all looking at you for direction. You quickly learn all businesses need a catalyst. You manage to find points of connection they don't see. Over the next year, you take Your Price from losing money to making money. And like a good banker's son, you sell it. In the process, the CEO becomes your mentor. But when he retires, you decide it's time to return to the U.S.
Migrating back toward your original career path, you start making private equity investments in the retail and consumer space, ultimately running a hedge fund. Then (another) recession hits—in 2008—and the fund goes poof! Your attention shifts back to the retail and consumer businesses. You try to buy Calypso with the Bauger Group, but don't succeed. But you do fall in love with affordable luxury in the process. 
It's now 2011, two decades since your heady London days, and a friend calls about investing in Egg New York. The primary partner had left to start a little business called WeWork. You go to Brooklyn for a meeting, feeling skeptical. Children's fashion? What do you know about that? But you love what you see. The company's DNA is both philanthropic and cosmopolitan, but there's still a lot that can be done. In 2013, with the support of other investors, you buy Egg New York. Trust me, you'll love the children's industry. Spoiler alert: you have an appreciation for parenthood at this point. In fact, the LLC that owns Egg New York is named Joseph Henry, after your twins! Your kids are your top priority, and working in the children's industry, others share this family first philosophy. At times, you feel like a foreigner as the only full-time, male employee of Egg New York. But you're used to acclimating and succeeding as a foreigner. Under your direction, the company thrives. You expand beyond wholesale, opening 10 boutiques as well as the growing ecommerce business. You love your job!
If you asked yourself 28 years ago where you would be today, owning a children's fashion business would be last on the list. But if there's one thing you've learned in business, it's to embrace unexpected challenges, appreciate all people and find points of commonality. No matter how different you think you are from someone, there's always common ground. Use this to build relationships. You'll never regret it!