Teri Larson, principal and vice president of design for Florence Eiseman Company, reflects on nearly five decades of persistence and passion.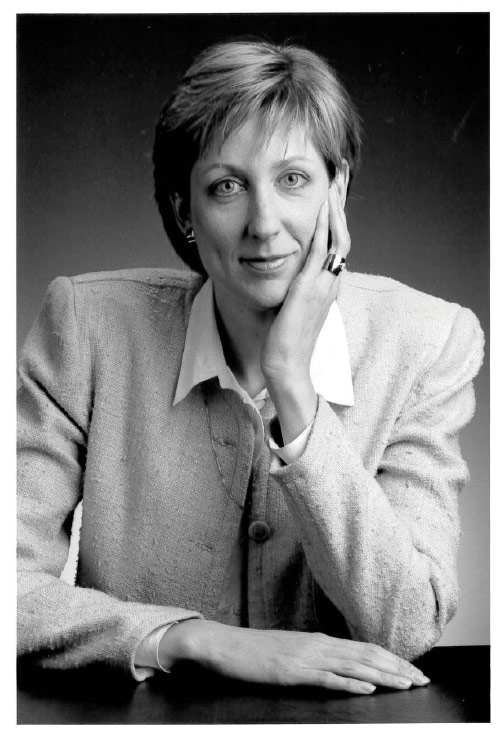 Dear Teri…Little did you know that summer day in 1972, when you first walked through the factory doors of Florence Eiseman Company in Milwaukee, WI, you'd still be designing for the same brand nearly 50 years later! You just received your associate degree from the Fashion Institute of Technology in New York, where your home school, the University of Wisconsin-Madison, had an affiliate program. Deciding to search for a design job instead of return to Madison for your senior year, you discover Florence Eiseman Company is hiring. This is your big chance!
You present your portfolio of children's sportswear (your specialty) to Bob Eiseman, Laurie Eiseman and the great Florence Eiseman, better known as Mrs. E. At 72 years old, Mrs. E's level of wisdom is awe-inspiring. That's why when you're told at the end of the interview that your designs don't look "Eiseman" enough, you're devastated. But don't despair. It isn't over yet. The team asks if you'd be willing to come back in a week with a new portfolio. Now for the best career advice I can possibly give you: Do it! You get the job. (Laurie tells you years later that it wouldn't have mattered what you came back with because, just by returning, it proved to the team you had the drive they desired. It was all a test!)
Mrs. E becomes your mentor. While small physically—4 feet, 11 inches tall, to be exact—her presence and talents are larger than life. You've never met someone with such exquisite taste in clothing (think Norman Norell and Mila Schön), as well as a penchant for good scotch and burnt chicken. Mrs. E will spend hours watching you drape in the days before computer-aided drawing. While she never tells you what to design exactly, she has a magical way of subtly passing on the Eiseman aesthetic: age-appropriate, clean lines, clear colors, whimsical appliqués, beautiful fabrics and quality construction.
Before long, you're nailing it. In 1986, the Eiseman family names you a vice president of the company—the first non-family member to become an officer. It's time to get that passport updated! Labor costs become very competitive, and the children's dressmaking business goes global. The company ventures beyond its Wisconsin-based manufacturing base for new opportunities. Mrs. E will travel with you to France, Germany, Switzerland and Hong Kong to buy the best fabrics and laces. Cherish the adventures.
When Mrs. E passes away in 1988, it will feel like you have lost your favorite grandmother. It will be painful, but the thought that she lives in every garment you design brings solace to this day. A few years later, Bob and Laurie decide to sell the business. You will stay on though, the last link to Mrs. E's unique aesthetic. But this is when you hit a rough patch in your career. The new owner hires a president who thinks a collaboration with NASCAR (huh!?) is a good match for Florence Eiseman. The company hits the skids and crashes into bankruptcy. But don't lose hope. In 1999, Laurie will ask you and Frank Botto (then sales manager and president) to become partners in repurchasing the business. Florence Eiseman Company makes a triumphant return, led by Mrs. E's vision of what quality children's clothing should look and feel like. Sales get back up to speed and, in 2008, you'll have a once-in-a lifetime opportunity to design baby clothes for President Barrack Obama and First Lady Michelle Obama to give as gifts. You'll even meet the First Couple in person!
Outside of work, your life will be filled with plenty of ups and downs over the course of your career. You'll marry, have two terrific boys, divorce, lose a son, end a relationship and remarry a great guy. Bob and Laurie, your kindest and most supportive bosses, will pass away, and long-time president, Frank, will retire. It's how life goes. If there's one takeaway in all this, it's that you gather wisdom working through each challenge in life. Remember that. You're a fighter and a survivor. Always follow your passion, stay authentic and know that you'll be a stronger person tomorrow.
I write this note to you as Florence Eiseman Company is about to celebrate its 75th anniversary with our new owners, Marina and Frank Krejci. You're fortunate to work alongside employees who are talented, work hard and care so much about the brand's authenticity and one-of-a-kind aesthetic. The memories we continue to create for countless families who pass down our beautiful clothes from one generation to the next is priceless. Mrs. E would be so proud.