Website Revamp
Rashti & Rashti updates its website to better align with company branding.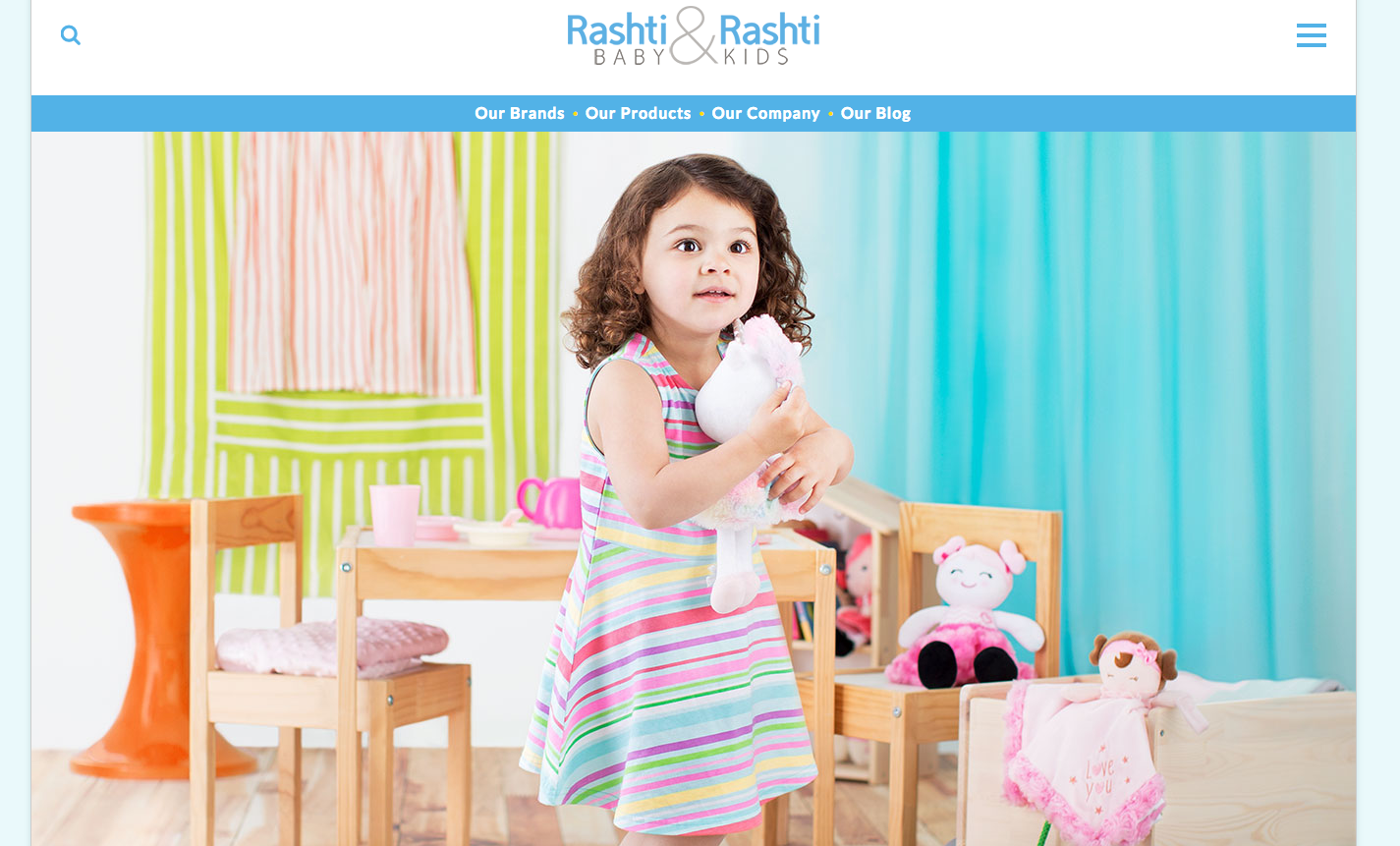 Today, Rashti & Rashti announced the launch of its new website, as well as its name change to Rashti Baby & Kids. 
"We wanted to create a site that was both informative and engaging," says Danielle Signorelli, marketing director. "Although it is a business-to-business site, we designed it to appeal to not only our business partners but also consumers interested in finding out more information about our brands and products."
The subtle name change from Rashti & Rashti Baby & Child to Rashti & Rashti Baby & Kids was to better align with company branding. "Our two main house brands are Baby Starters and Start Up Kids, thus the Baby and Kids," Signorelli says.
Website visitors can peruse Rashti & Rashti's vast brand portfolio, spanning apparel, swimwear and sleepwear in sizes newborn to young boys and girls. Magic Years, Wetsuit Club and Night Life are just some of the featured brands, along with a selection of well-known licensed brands. 
To take a look at the new site, go to RashtiandRashti.com.