Maturity Matters
Delicate Seams offers tween girls transitional undergarments.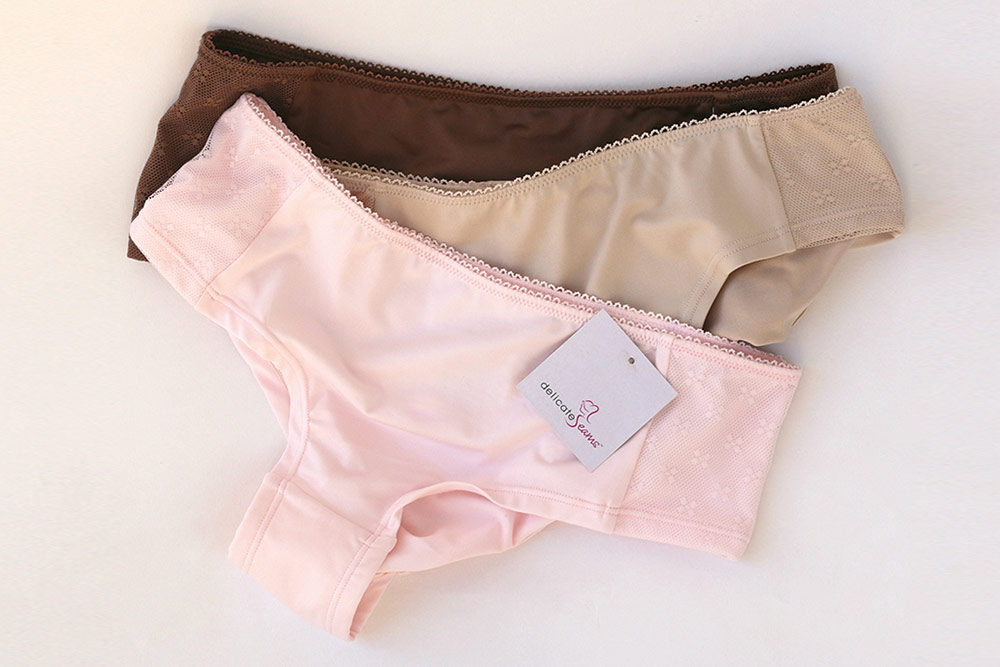 When Aida Yodites' tween daughter told her she was tired of the brightly colored underwear covered with emojis of her childhood, Yodites went looking for something more mature. "I thought, 'No problem,'" she recalls, but she quickly became disenchanted. "The choices for her age group were minimal and done poorly," she adds. So after researching online and taking the pulse of fellow parents, Yodites sat down and designed her own line, Delicate Seams.
Launched in November 2017, the collection of seven styles offers tween girls modest undergarments that bridge the gap between girl and teen with subtle lace details and a nude color palette. "The line is meant to be an introduction to becoming a young lady," Yodites says. "It's meant to build confidence in young girls until they transition to more mature undergarments."
The four top silhouettes include a camisole, bralette, sportlette and "The First Bra," which aims for comfort with no underwire, no push-up and minimal padding. Bottoms offer a vairety of coverage from a lower-waist bikini cut to the high-waisted girlshort. Every aspect of the line, from the tonal color palette to the flexible sizing (9/10 to 14/16) to the forgiving poly/spandex blend fabric was designed to be inclusive. "The fabric allows for various body types, whether that's tall, full-bodied or athletic," Yodites says, adding the three-tone nude color options are just as body-positive. "I was inspired by my goddaughters and nieces who have red hair or are African-American," she adds.
Launched online direct-to-consumer, Yodites has since expanded to independent boutiques. Wholesaling from $4.50 to $13.50, the under $30 retail price point is meant to be affordable to Delicate Seams' tween demographic. So far the company has received positive feedback from boutqiues, with buyers requesting more POP materials in support of the line. "Customers are loving it," Yodites says. "Even after only a few weeks of selling the collection, retailers reported great interest amongst customers."  
Looking ahead, Delicate Seams has a sleepwear line in the works with a projected Fall '18 release and a swimwear collection in the pipeline as well. The sleepwear line follows the intimate collection's mission of inclusivity and transition. "The line is inspired by my childhood but gives old-school designs like baby dolls and long nightgowns a modern twist," Yodites says. "We look forward to expanding our presence in the market in coming seasons."