Added Value
Accessories provide grand sales opportunities with today's most coveted qualities—convenience and customization.
As consumers claim to be more time-starved than ever, (smart) retailers are restructuring their businesses to offer a more fast-paced, seamless in-store experience. The days of leisurely perusing racks and multiple trips to the fitting room are on the wane, causing many shop owners to evolve their inventory to support quick decisions and convenient customization. While this shift in shopping habits presents its share of challenges, it's ideal for the relatively small but fiscally mighty accessories category.
"The popularity of accessories has increased for many reasons," says Bari Erber, owner of Bari Lynn Accessories, noting that several of her retailer partners have switched to an inventory model that focuses more on accessories. "It's more of an impulse buy, the price point is right and it's typically non-seasonal, so you don't have to worry about putting them on sale."    
Jackie Blauvelt, marketing director at High IntenCity, the manufacturer of Charm It and Neon Tuesday, agrees that much of Charm It's success comes from being well-priced and open to customization at retail. With more than 150 charm designs to choose from, Blauvelt says kids can personalize their own charm bracelet at each store's branded station. "They can use their allowance to buy one $6 charm or a full bracelet with five charms for a great $35 birthday gift," she says, noting that it's easy, affordable and, most of all, fun for kids to be their own designer and build jewelry for themselves or friends.
Esther Klein, founder of Twin Stars Jewelry, says the trend of customization simply makes sense for younger customers. "Being different is exciting for anyone, but especially growing kids who are still discovering themselves," she says. "Accessories have an effortless way of turning plain jeans and a tank into a look that screams personality." Klein notes that her tween clientele often enjoys the company's stackable mix-and-match bracelets for a punch of colorful individuality. She suggests merchandising accessories with age labels as a way to quickly catch the customer's eye. "When we displayed in Neiman Marcus for holiday, we made sure every bangle and every gift box was marked with a suggested age, which improved our sales significantly," she says. "Sometimes people don't come in for a gift, but they pass by and see 'age 6 to 9' on a bracelet and think, 'Hey, my granddaughter is 7. This would be great for her.' And there's another sale."
Miles Faust, owner of Wee Ones, views merchandising accessories as a three-prong strategy. First, for categories like hair accessories and hosiery, he believes it's important for those products to have a permanent "home" in the store. "Whether that's on slatwall, gridwall or some sort of floor fixture, creating a place that customers can always find the basics is important," he says. In addition, Faust recommends cross-merchandising accessories with outfits they best coordinate with. "Merchandising accessories with apparel makes it easy for your customer to 'complete the look' and helps remind your staff to recommend that add-on sale," he says.
Sherie Judah, owner of American Jewel, advises retailers to put accessories on mannequins to showcase a certain look or trend. "Dress up an outfit with accessories—a cute hat, some sunglasses—the customer will buy it all," she says. Wee Ones' Faust also recommends retailers stock any "perfect impulse buys" at or near the register for best results. "Accessories provide an opportunity to increase the size of every transaction," he says. "A staff that is well trained in pairing accessories with apparel can make a very meaningful impact on the store's bottom line."   
Another key debate among experts is the packaging. While some believe attractive packaging is critical to drawing a customer's attention, others see it as a deterrent. On the pro packaging side, Robin Ramirez, a rep for The Klein Group, says it's all about the packaging in the accessories industry right now. "If it's not packaged, people don't seem to get as excited," she says. Klein agrees: "Most people aren't into that flea market style, and if they are, they don't want to pay any more than 99 cents," she says. "If you're selling a quality product, it's important for the packaging to be equally attractive."
Meanwhile, Erber says her customer prefers accessories that aren't all wrapped up with a bow. "They want to touch it, feel it, see the beauty of it and try it on," she says, noting that while certain items may excel with packaging, most accessories do best when customers can easily see each crystal and how it shines. "The packaging almost takes away some of the beauty," she says, adding the more interaction the product prompts, the more likely it will be marketed through social media. "When I go to sleep, I'm like, 'I wonder who's going to post about Bari Lynn' because that generates orders from other stores," Erber says. "Social exposure is always a bonus." 
American Jewel brush keychain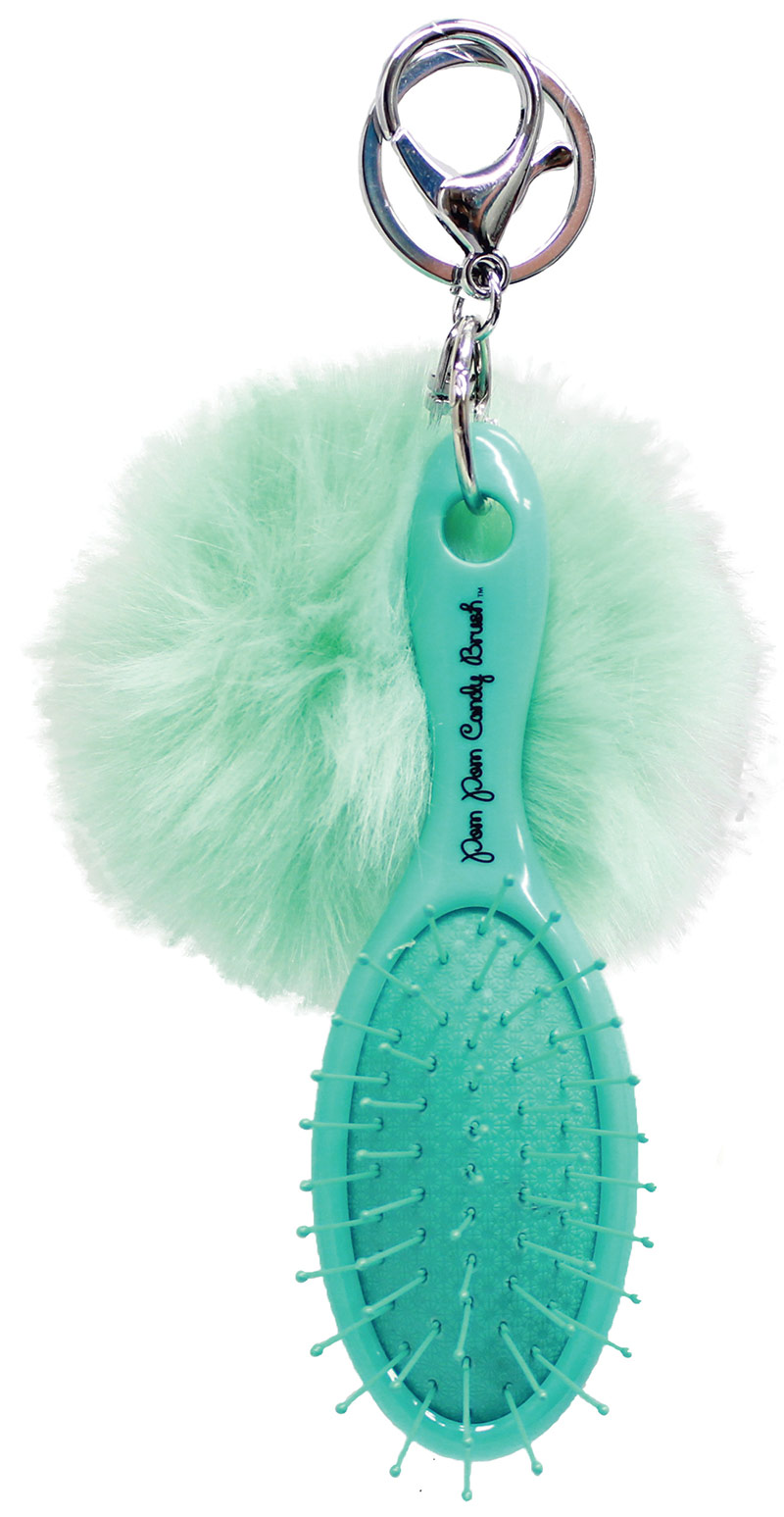 Wraps earbud bracelet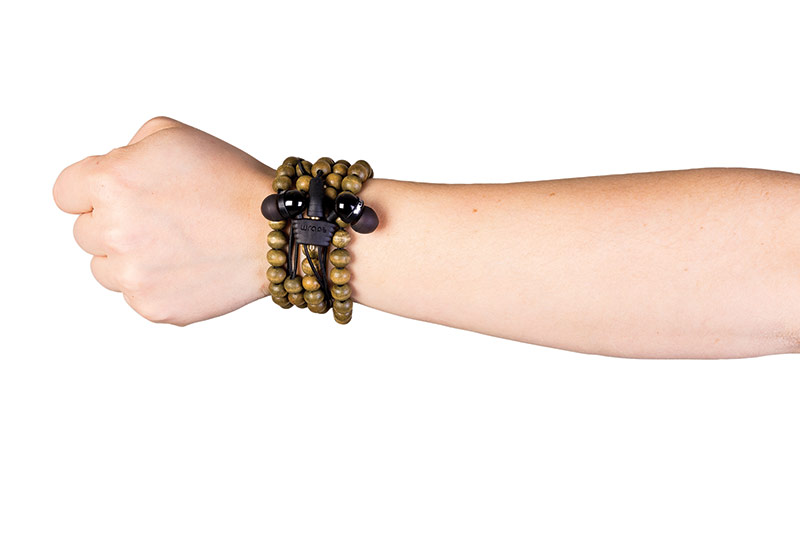 Bari Lynn backpack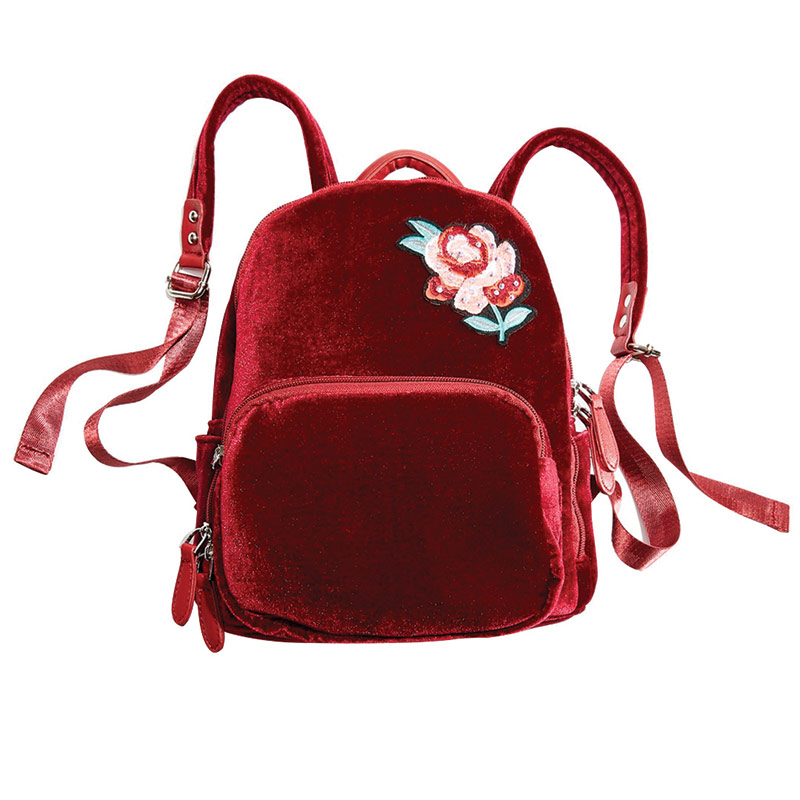 Iscream rhinestone decal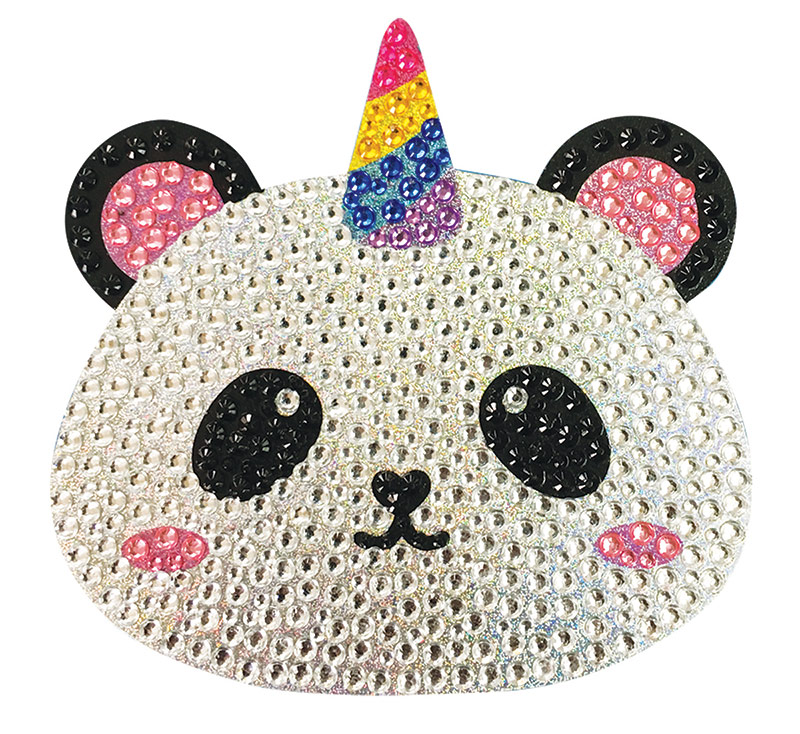 Charm It by High IntenCity charm bracelet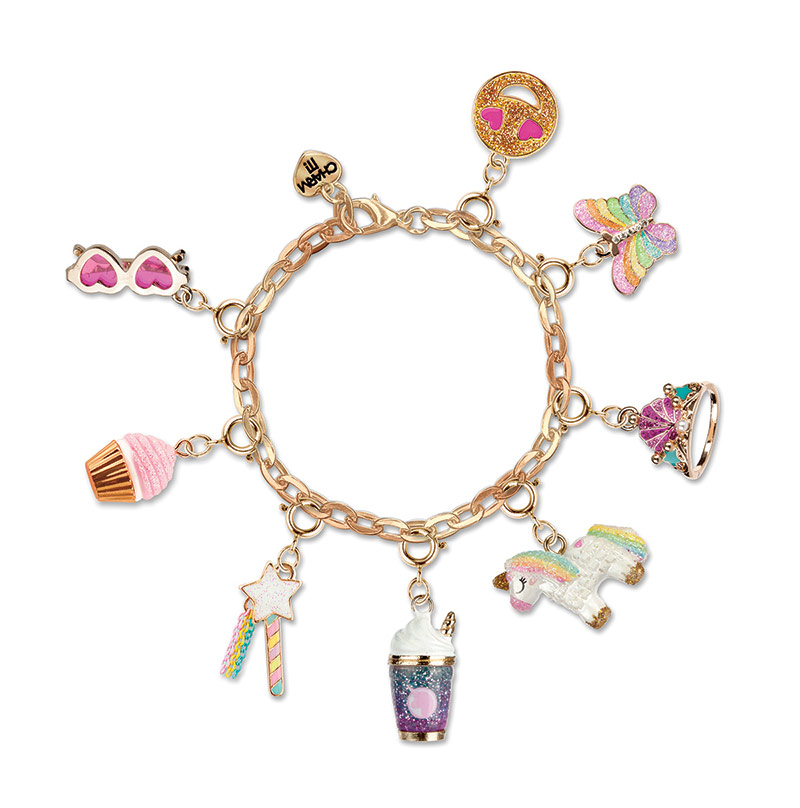 Wee Ones bow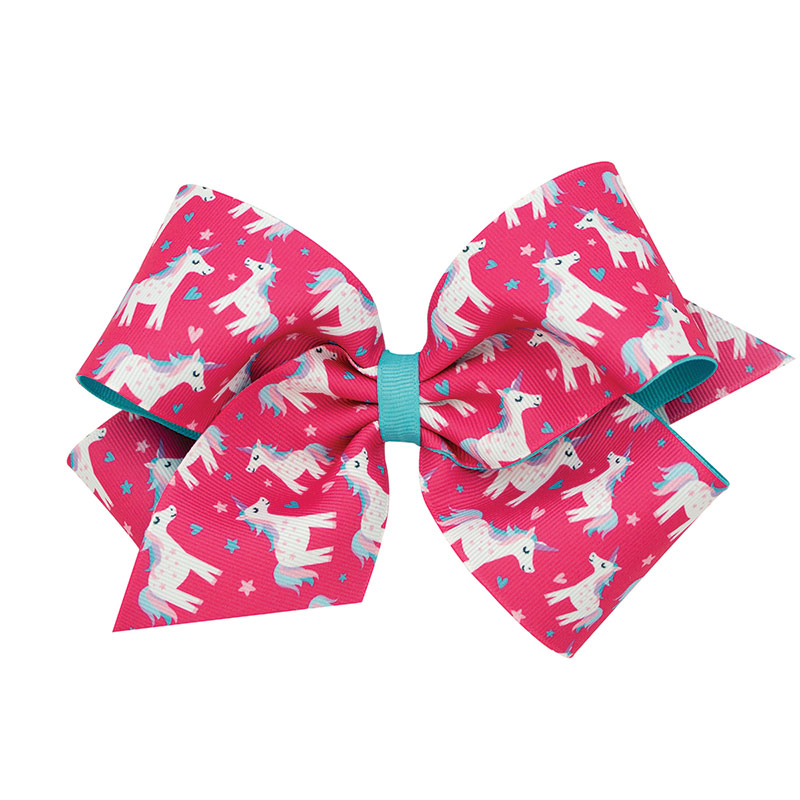 Twin Stars Jewelry bangle
OMG Accessories backpack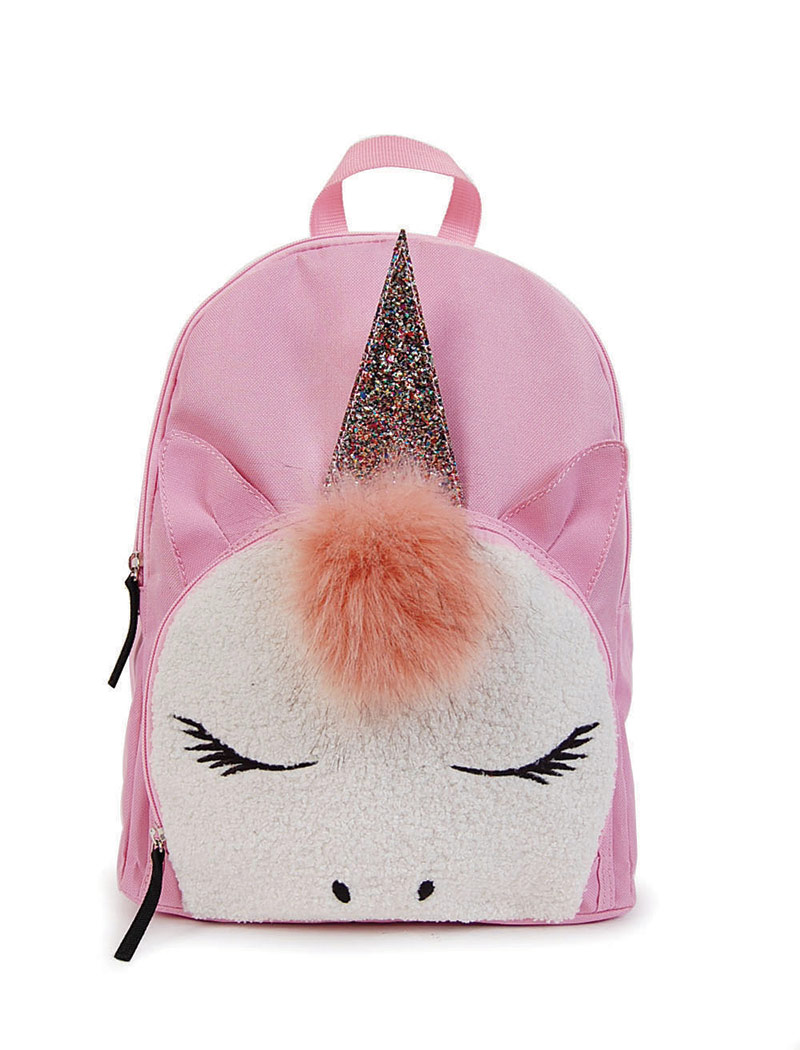 Pals Socks asymmetrical socks