Top of the Class
New brand Letter Baby offers kids the varsity treatment with a line of easy-on Velcro patches.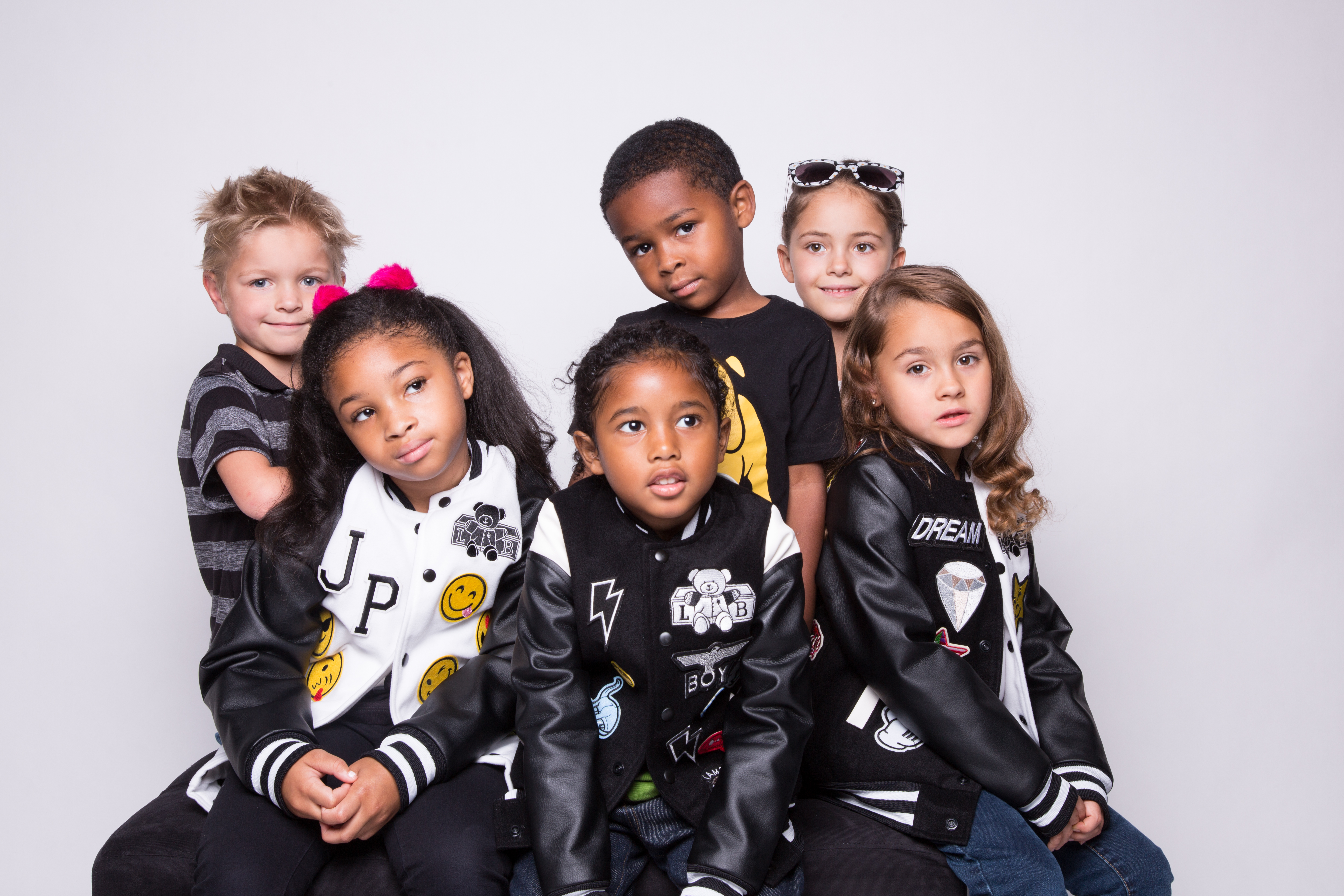 While Danielle Powell reminisced with her husband about his athletic schooldays, particularly recalling his treasured letterman jacket, the duo was struck with the idea to start their own clothing line Letter Baby. Powell noticed how ridiculous it was to have to send varsity jackets away to add patches, pondering that there had to be an easier way. "We thought, 'How cool would it be to affix the patches to the jacket instantly?'"
Just in time for the back-to-school buy, Letter Baby was launched in March 2016 to capitalize on parents' nostalgia while offering their children a taste of the "glory days." The brand offers six unisex jacket styles in black and white with more than 23 (and counting) Velcro patch options. Patches, wholesaling for $2 each, come in a variety of sizes and designs, including gems, planets, letters, numbers and emojis.
When Letter Baby debuted this year at Children's Club in New York, Powell recalls that "every child who saw the jackets wanted to purchase one." The jackets, which wholesale for $45, were originally created just for children; however, Powell decided to recently add adult sizes after receiving such positive feedback. "There are not a lot of custom children's jackets out there, so we thought we'd bring that to the market," she says.
In the future, Powell is looking to offer more jacket colors and custom patches, as well as dabble in backpacks for kids and shoulder bags for women. Letter Baby currently sells online, with the brand's Instagram presence on the rise. "We've been picking up on Instagram as of recently in terms of building the brand and getting more connections," Powell says. In addition, she plans on growing her presence in specialty boutiques throughout the coming months.