Satisfied Siblings
Smiling Button, a label of girls' dresses, launches designs for boys.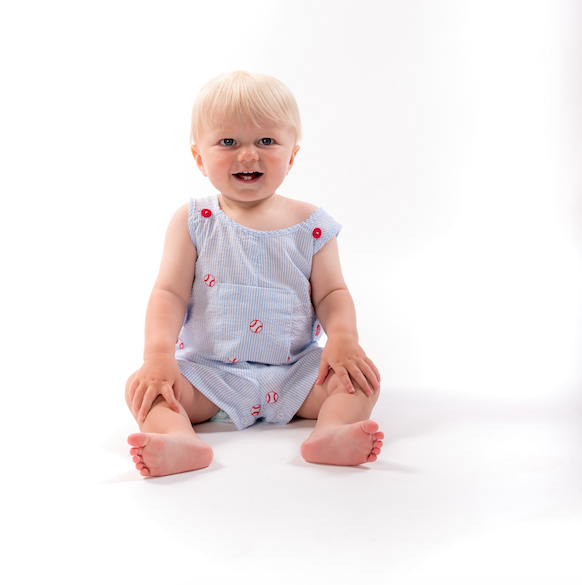 Although recognized as a brand of girls' play dresses, Smiling Button is testing the waters with its first boys' capsule collection for Spring '18. The New England-based brand launched a Jon Jon silhouette in two fabric ways—an embroidered baseball seersucker and an Americana check—available in sizes newborn to 4 years. The new designs also include a large front pocket, a signature detail of all Smiling Button apparel.
"I found that parents were interested in coordinating outfits for siblings," Founder Caroline Leed explains. "When it came to boys' clothing it felt natural to create a one-piece outfit—something just as easy to wear, wash and play in as our dresses."
Leed affirms that the brand plans on expanding into a full boys' collection in the near future after receiving such a positive response at this month's Children's Club in New York. "I think it's always important to listen to customer feedback and if the desire for something is high, then I make sure to deliver," Leed says. "Our retail partners know Smiling Button as a play dress brand, so they were excited to see something for boys in a classic style and crisp prints."
Smiling Button is carried online, as well as in children's boutiques, luxury resorts and department stores. The full Spring '18 girls' collection comes in sizes newborn to 10 years, retailing from $60 to $68.