Back-To-School On The Go
Bluestar Alliance is launching its first Limited Too mobile pop-up shop to go on tour around Manhattan.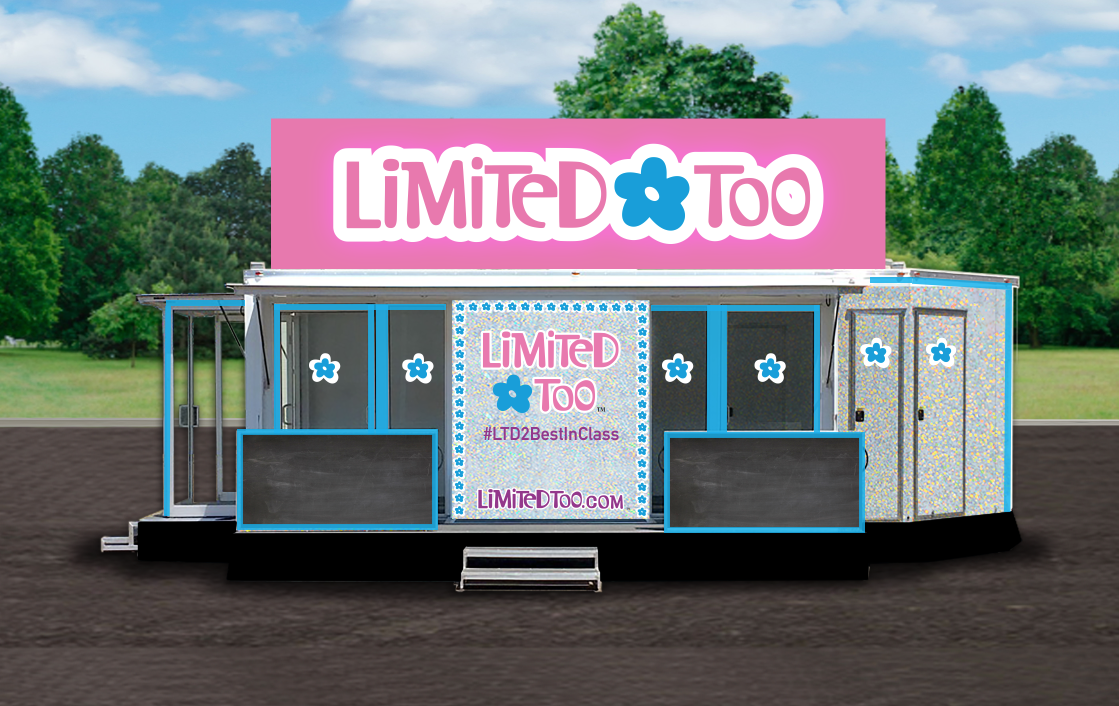 Just in time for back-to-school, children's apparel and accessories brand Limited Too (whose trademarks were bought by Bluestar Alliance in 2015) will hit the streets of New York City from Aug. 6 through Aug. 10 in a pastel pink truck fashioned as a 527-square-foot pop-up shop. With all merchandise retailing under $100, offerings include trend-driven dresses and denims to athleisure apparel in sizes 2T through 16, as well as glittery accessories from backpacks to phone cases.
Shoppers can participate in on-site giveaways designed to engage young fans digitally and socially via the social handle @LimitedToo with the hashtag #LTD2BestInClass. "Limited Too was relaunched with a strong emphasis on digital commerce, with its first foray into the online market place with best in class e-tailer Amazon.com," Bluestar Alliance COO Ralph Gindi says. "The brand is on track to exceed $300 million by 2020."
Marketing director at Bluestar, Mo Hedaya, told WWD that many people have inquired whether Limited Too would ever entertain retail again, being it was such a popular back-to-school shopping destination back in the early '00s. In response, Hedaya claims the New York pop-up shop is a great place to start and engage with a large customer base. "We think if this experimental run is successful we would potentially explore key markets [for mobile pop-ups]," he says, citing Los Angeles, Chicago, Texas and South Florida.
Open daily from noon to 7 p.m., the pop-up will make its first stop on Third Avenue between 59th and 60th on Aug. 6, followed by a stop at Herald Square on Aug. 7 and 8 and Union Square on Aug. 9, before ending its tour in Flatiron on Aug. 10.