It's a Snap!
Gerber launches reusable snap-on diaper with superior comfort and fit.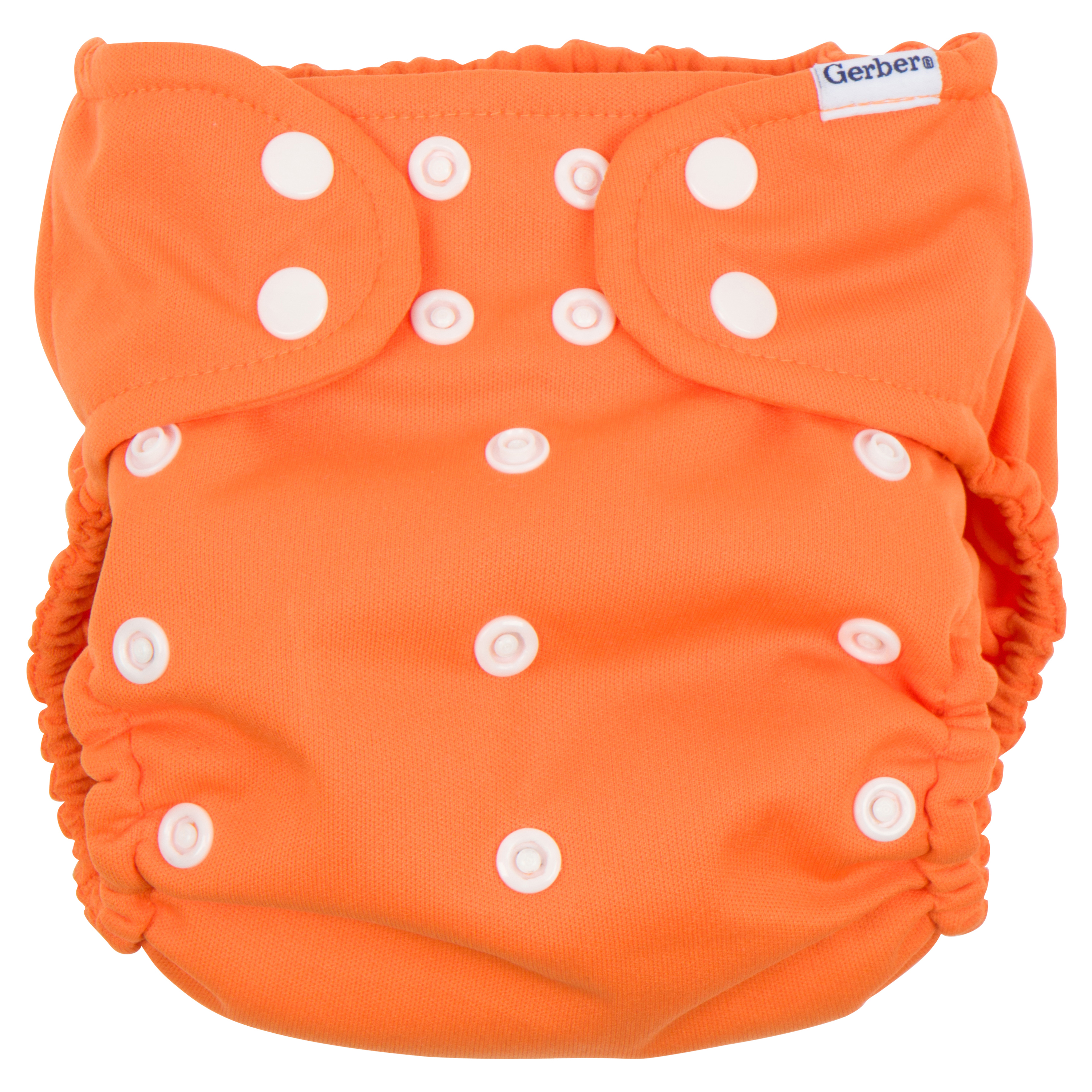 Oh, snap! Gerber did it again.
Gerber Childrenswear LLC is excited to announce the new It's a Snap! All-in-One Reusable Cloth Diaper for babies, available on ecommerce sites including Amazon, Walmart and Gerberchildrenswear.com. Aligning with Gerber's commitment to provide "quality yet functional" products, this one-size, snap closure diaper combines the trim fit of disposable diapers with the benefits of cloth.
Already the reusable diaper has been awarded the Parent-Tested Parent-Approved (PTPA) Winner's Seal of Approval. "As an industry leader in children's apparel, we are excited to be recognized with the Seal of Approval from PTPA Media Inc.," said Jeanne Dullea, Senior Vice President of Business Development/Marketing. "It's a good feeling to know that all the hard work and dedication put into this innovative product translates to positive feedback from parents."
Each diaper features simple snap closures that adjust to fit babies 8 to 30 pounds. The product is made with a 100-percent cotton liner of soft-dry technology that wicks away moisture for comfort all day and night. Patent-pending elasticized inner waist and leg opening prevent leakage, while two sizes of reusable diaper inserts are available to slide into the inner pocket of the diaper or lay on top of the lining for added protection and absorbency. The It's a Snap diaper is easy to wash and dry and comes in four different colors: sage, blue, orange and pink. The complete line includes a 3-piece starter set (one diaper, one small insert and one large insert), 2-pack diaper, 6-pack small inserts and 6-pack large inserts. Suggested retail pricing starts at $13.99.