The Outsiders
Never underestimate the value of a novice—especially in fashion.
Graduation. Aside from being the time of the year when kids' retailers see a post-Easter spike in …
Never underestimate the value of a novice—especially in fashion.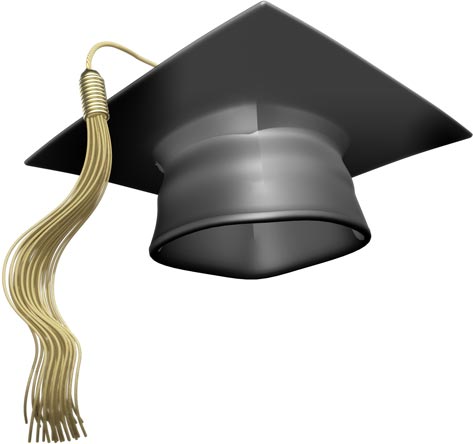 Graduation. Aside from being the time of the year when kids' retailers see a post-Easter spike in dresswear sales, it's also that weird and wonderful season when teens and twentysomethings across the country don polyester caps and gowns and march en masse to the strains of "Pomp and Circumstance," while proud mamas and papas reach for their cameras—and Kleenex.
I was one of those family members bawling my eyes out in the audience this year, as my 18-year-old cousin stepped across the stage to pick up her high school diploma. What a strange feeling to watch a loved one embark on a new adventure. I wanted to offer her a wealth of sober precautions about how to navigate her new reality, but I also wanted to protect her idealism—a virtue that often goes unappreciated by world-weary grown-ups.
We frequently assume in life and business that hard-won experience and knowledge are the keys to success—and often they are. Barry Kottler of BAK Apparel, the subject of this month's Q&A on p. 22, is a perfect example. With more than 30 years of experience in the children's market, including a stint at Tommy Hilfiger, the industry vet is well-prepared to weather the challenges of today's retail climate, from the rise of the off-price segment to climbing production costs in China.
Yet even with Kottler's vast store of knowledge, it took an outsider to introduce a few new ideas at BAK—his son, Mark Kottler, the company's new vice president. A journalist by training, Mark encouraged his father to launch a new website, complete with a virtual showroom, to make meeting with overseas retailers and manufacturers a breeze. If it works, hundreds of fellow brands will likely follow suit. And it took a pair of fresh eyes to spot the possibility.
Fresh eyes are especially important in the apparel industry. Too often the business of fashion is the business of dollars, as brands jump on the latest trend and ride the sales wave until it crashes. Lather, rinse, repeat.
But that's not the case with recent grads. I had the honor of helping select this year's top childrenswear graduate at Parsons, and to chat with the winning kids' designer at FIT, too. Aside from the beautiful clothes they crafted for their final collections, it's hard not to be inspired by their enthusiasm. They look at the kids' market and see a realm of possibility. Natali Collado, the Critic Award Winner at FIT, gravitated toward childrenswear because it enabled her to design across categories, from on-trend outerwear to dreamy dresses. Meanwhile, Parsons' award-winning grad Ashley Yoon Chang created a fashion-forward collection for teen boys, filled with fun pops of neon and neoprene details. (For more info on the winning grads, see p. 8 of Talking Points.)
It's easy to imagine Chang's designs inspiring a tidal wave of trend-driven apparel for older boys—a market that's vastly underserved due in part to the conventional wisdom that boys don't care about style. Is that still true? Without young designers like Chang challenging the status quo, we would certainly never know.
So in the spirit of the graduation season, I would like to recommend the following advice to fashion grads, as proffered by Sion Betesh, the executive vice president at Parigi Group. At a panel for Parsons students, Betesh recently suggested that aspiring children's designers hit the stores—not to shop, but to investigate. "Tell me what I'm missing," he said.
As Betesh points out, sometimes it takes an outsider to see what insiders have been missing all along.