Upstate New York Retailers
Pumpkins
Williamsville, NY
Gigi's Apparel
Blissett's
Medina, NY
Girl & Co.
Kat's Meow
Williamsville, NY
Naturino
…
Pumpkins
Williamsville, NY
Gigi's Apparel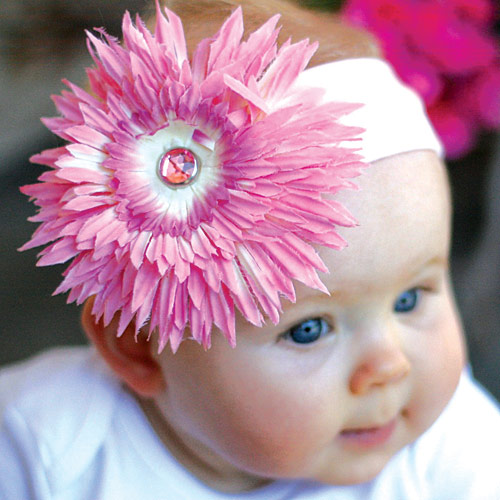 Blissett's
Medina, NY
Girl & Co.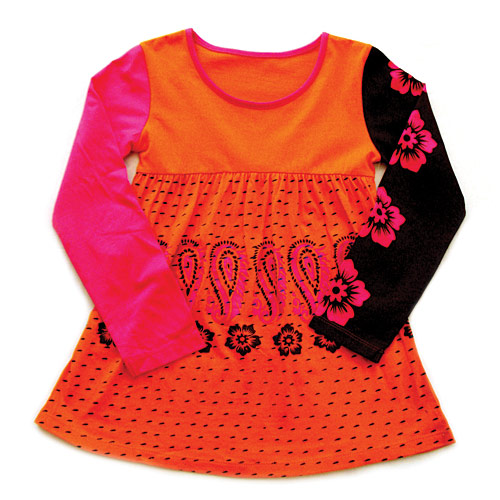 Kat's Meow
Williamsville, NY
Naturino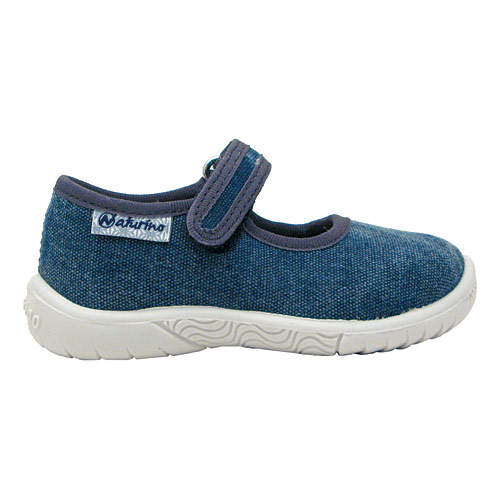 Pumpkins (*)
Williamsville, NY

Although owner Maggie Schwartz is aware of the influence pop culture has on her consumers, she does not let it completely define her 800-square-foot bou- tique, where pastel decor and stenciled spirals greet customers. "Your business has to reflect who you are. I feel that my store has a pretty good reputation [for having] respectful clothing," she noted. "With a small business like mine, I am able to pick what's tasteful while keeping in mind celebrity influences."
Blissett's (~)
Medina, NY
Blissett's has been servicing generation after generation since 1941. Owner Jaye Sullivan considers it her job to be aware of what's going on outside of her four walls. "Things change quickly. What children are wearing has a lot to do with pop culture and products," she said. Beyond apparel, which spans infant wear to flower girl dresses, Sullivan stocks a variety of gifts and steers customers to the wide collection of baby record books and initialed piggy banks that have emerged as favorites.
Kat's Meow (#)
Williamsville, NY
Swanky, fun and whimsical is how owner Nicki Minasidis defines the atmosphere of her 1,200-square-foot storefront. Minasidis vows to supply the best mix of the age-appropriateness of European wear and the trendiness seen in contemporary apparel Stateside. "European [fashion] is dainty, flowy and childish, while domestic lines offer eye-catching silhouettes and cuts," she said. She cited Haven Girl as a line that hits the mark, allowing kids to dress like their celebrity idols but in a sweet manner.
Infant/Toddler
* Kate Mack: bathing suits embellished with 3-D flowers
* Rabbit Moon: printed swing dresses
* Isabella & Chloe: polka dot sundresses
* Charlie Rocket: trendy T-shirts with peace signs and guitars
# Elaine et Lena: chocolate brown and orange sundresses
# Kaiya Eve: chocolate brown dresses with a dusty rose pettiskirt tutus
~ Mud Pie: separates in hot pink or blue with lime accents
Girls 4 to 6X

* Isabella & Chloe: polka dot sundresses
# Elaine et Lena: chocolate brown and orange sundresses
# Deux Par Deux: brightly colored bubble sundresses
~ Le Top: solid capri pant and shirt sets; printed sundresses
Boys 4 to 7

* E-Land Kids: striped polo shirts
# Petit Lem: cotton pajamas with dinosaur and hockey prints
~ John Deere: green and yellow hooded sweatshirts
~ Good Lad: plaid short sets
Girls 7 to 14
* Kiddo: tuxedo dresses with ruffles and knitted sundresses with jewel embellishments at the neckline
* Lilly Pulitzer: bubble sundresses with floral or patchwork prints
# Haven Girl: sequined black boleros, charm school necklace dresses and T-shirts, and tie-dye dresses with heart and charm patterns
~ Girl & Co.: paisley-print shirts
~ C'est La Vie: screenprinted T-shirts; solid tops and khaki bottoms
Boys 8 to 14
* Calvin Clothing: navy blue wool suits
* E-Land Kids: navy blue argyle vests
~ GlobalTex: solid and assorted tees with a guitar print
Accessories/Footwear
* Pediped: floral or white Mary Janes; denim sneakers
# Beeko: tonal brown and gray leather lace-up sneakers
# Naturino: sparkly silver, brown and raspberry Mary Janes
# M3 Girl Designs: interchangeable bottle cap necklaces in tie-dye patterns and "Twilight" themes
~ Betty Ann Headwear: solid baseball caps; white and pink baby bonnets
Gifts

* Jamie Rae Hats: solid headbands and hats with a silk flower
* Gigi's Apparel: solid headbands and hats with a silk flower
# High IntenCity: charm bracelet and necklace sets
# Mud Pie: cotton sock booties with whimsical accents
~ CR Gibbons: baby record books and photo albums
~ Douglas Company: stuffed toys
—Kionna Lipscomb