Kemp's Shoe Salon & Boutique
The Mad Hatter
When faced with the decision of closing or moving from her downtown Bangor location after two years, owner Harmony …
The Mad Hatter
When faced with the decision of closing or moving from her downtown Bangor location after two years, owner Harmony Allen decided to relocate her shop to Bangor Mall. It turned out to be the best decision she could have made. According to Allen, this vibrant store stocks "unique, quality items that are different from anywhere else." She believes her staff's personal attention keeps customers coming back. Her store also benefits from active outreach via social networks, plus a layaway option and free gift-wrap on orders being shipped.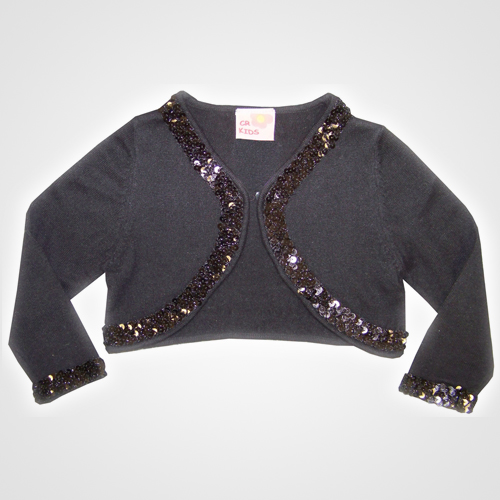 Ruth Foster's
As a former politician, Ruth Foster knows firsthand that meeting the needs of the public ensures long-lasting support. Through selling classic clothing for boys and girls plus a wide range of books, plush items and toys, Ruth truly has made her colorful, 2,500-square-foot boutique a one-stop shop. She attributes her store's success to her ability to find quality clothing her customers can keep for years and pass down from one child to the next. "I like to find good lines and stick with them," Foster noted. "I've been carrying Le Top since I opened and don't plan to stop anytime soon."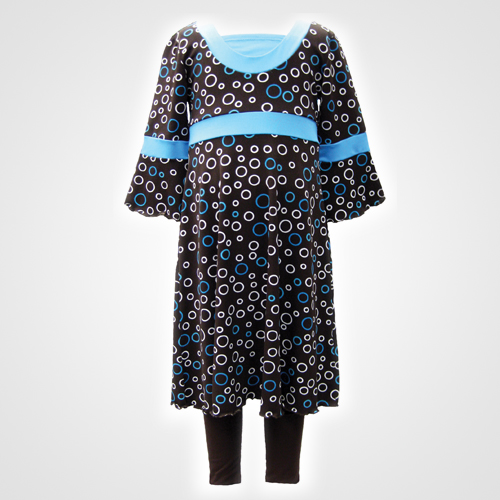 Ms. Lulu's Boutique
Located in Portland's bustling shopping district, this three-year-old store has come a long way from its beginnings as a women's and children's gift shop. After noting customers' requests for more kids' merchandise, mother and daughter duo Ellen and Sarah Dolloff revamped their 1,000 square feet to offer an array of pint-size fashions and products. Providing a mix that includes christening gowns, PJs and one-pieces, Ms. Lulu's Boutique makes young and old shoppers feel right at home. "We always want you to feel like you are walking into a closet," Dolloff said.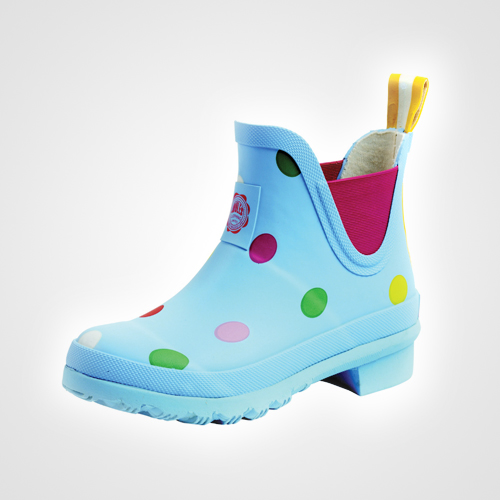 Infants/Toddlers
Petit Bateau: fuchsia velour footed rompers with bunnies on the front
A Mom Who Knows: white bibberalls with lobster detail
Le Top: pink dresses with purple roses
Angel Dear: pink chenille jackets
Zutano: pink and white striped coveralls
Claver: navy sweaters with red lobster on front
Hartstrings: denim overalls with tractor detail and coordinating sweater
Zutano: owl-print tops and striped leggings
Rabbit Moon: aqua running suits with gray polka dots
Le Top: bright green corduroy overalls
Girls 4 to 6X
Pink Chicken: empire-waist gray and white striped dresses with purple trim
April Cornell: red corduroy tiered dresses with lavender flower buttons
Little Joules: cream half-zip fleece with red accents
Cotton Kids: green corduroy dresses with floral appliqués
Flap Happy: pink elastic-waist corduroy pants
Lito: burgundy dresses with green sashes
Lanz: pink nightgowns with a fairy motif
Krickets: gray velour tunic tops and sparkly leggings
Hartstrings: brown and turquoise plaid pants and turquoise sweaters with puppy on front
Good Lad: black fleece coats with leopard collar
CR Kids: black and white striped leggings with layered black skirts, paired with red tops with black and white striped sleeves
Boys 4 to 7
Little Joules: green and blue sweatshirts with red zipper
Le Top: brown bomber jackets with emblems
Flap Happy: khaki elastic-waist corduroy pants
At Home: blue long-sleeve pajamas
Claver: maroon sweaters with sailboat on front
Hatley: farm-print pajamas; hoodies with a laborador retriever appliqué
Good Lad: three-piece dresswear sets in red
OshKosh B'Gosh: brown carpenter jeans
Girls 7 to 14
Girlfriends: brown and aqua long-sleeve dresses with brown tights
Mallory May: blue long-sleeve shirts with embellished neckline with coordinating blue and green leggings
Lito: sleeveless satin and chiffon tops in silver with sequin embellishments
KC Parker: black and white striped racer-back tunic dresses paired with lime green shirts
C'est La Vie: sage green corduroy adjustable-waist pants
CR Kids: black bolero jackets trimmed in black sequins
Puma: brown and pink sweatsuits
Accessories/Gifts
Little Joules: light blue wellies with multicolored polka dots; navy wellies with cream stars
Blabla: finger puppets and dolls
Angel Dear: animal lovees
Kidorable: ladybug raincoats, boots and umbrellas
Corolle: dolls
Pediped: brown boots with pink, lime green and white polka dots
Moby Wrap: 100-percent cotton convertible baby carriers
Gund: plush musical baby toys
Halo: sleepsacks
—Del-Ann Henry